Skip to Content
The Pros and Cons of Veneers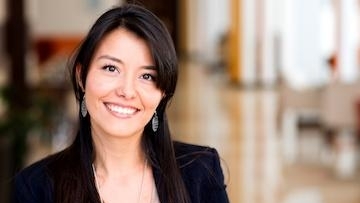 We face decisions every single day. Do you wear slacks or a dress? Do you pack your lunch or plan to eat out? Do you take the back roads to avoid construction traffic on the way to work, or do you take the interstate?
No matter how insignificant, you go through a problem-solving thought process all throughout the day and make decisions accordingly. But then some decisions require a lot more time and thought.
Today, our team at Matthew J. Cavendish, DDS wants to help you with one of them. Trying to decide whether or not to improve your smile with dental veneers is an important decision, and we'd like to help you look at the pros and cons of this cosmetic treatment.
Veneers are a versatile solution for many different dental problems, but they're not right for everyone. We hope taking a closer look at this cosmetic option will help you decide if veneers are something you'd like to pursue.
What Can Veneers Can Do For Your Smile?
Dental veneers are delicately thin shells that are bonded to your enamel to cover various flaws in your smile, and they look perfectly natural. They are shaped and polished to give you a whiter, more attractive smile.
They're quite versatile because they not only cover up damage on your teeth, but they also protect your teeth from being damaged in the future. In fact, their durability is pretty remarkable considering how thin they are!
Veneers can give you a beautiful, flawless smile, but are they the best solution for your dental problems? Let's take a look at some pros and cons of veneers!
Weighing The Pros and Cons of Veneers
Pro: Veneers can remove years of stains and discoloration.
Con: Any tooth not covered by a veneer can still change color over time.
They say that time heals all wounds; this may hold some truth in a figurative sense, but when it comes to appearance, it's not true at all. As the years go by, we have to try harder and harder to fight signs of aging, and our teeth are no exception.
As you get older, the color of your teeth can become dingy-looking, taking on the stains of dark foods and drinks, the use of tobacco products, or perhaps certain prescription medications. Veneers can remove stubborn stains and discoloration for a whiter, brighter smile. They're stain-resistant and last many years.
The downside, though, is that any tooth without a veneer will change color and probably draw more attention to itself as time goes on. So unless you plan on getting veneers on all your visible front teeth, that's something you may want to think about.
Pro: Veneers are strong and easily maintained.
Con: Veneers aren't invincible.
Veneers are very easy to take care of after you've had them applied. Unlike some dental procedures and treatments, like orthodontics, bonding, or teeth whitening, veneers don't require any kind of special restrictions or maintenance once you leave our Phoenix dental office.
Veneers allow you to eat what you want and to brush and floss your teeth as you'd normally do. And they usually last about a decade or longer! As we said before, they're incredibly strong and can withstand a good deal of stress. But there are certain things that can damage your veneers over time, such as teeth clenching and grinding.
If this is something you tend to do, you'll want to talk to Dr. Cavendish about whether veneers are the best choice for you over the longer term.
Pro: Veneers cover damaged teeth and fill gaps in your smile.
Con: Once it's done, it's done.
If you have cracks, chips, or gaps between your teeth, veneers are an effective way to cover and protect your teeth for years to come. But something to consider is that to bond to your teeth firmly, and in a way that looks natural with the rest of your teeth, Dr. Cavendish has to remove a bit of your tooth enamel before placing the veneers. This means that you can't decide after a year or two that you don't like the veneers and want to have them removed.
Call Matthew J. Cavendish, DDS at 602-835-1304 or fill out our online form to schedule an appointment.