Skip to Content
3 Ways Oral Surgery Can Fix Your Smile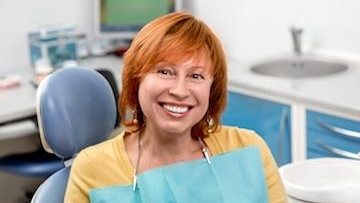 At Matthew J. Cavendish, DDS, we do all we can to make sure you don't have to worry about oral surgery. That's why we encourage you to keep up with your dental checkups! With routine cleanings and exams in our Phoenix dental office, and with a good oral hygiene routine at home, you can better protect your teeth and gums against oral health issues.
Sometimes, though, oral surgery can't be avoided. When that happens, you can count on our highly-skilled team to use the latest in technology for a smooth procedure that will fix your smile and protect it in the future.
Today, we're sharing some of the ways that oral surgery allows our trained professionals to keep your oral health on track and keep your smile at its best!
Dental Implants Can Restore Your Smile
One of the most obvious problems you can have with your smile is missing teeth. It's embarrassing to have empty spaces in your smile where teeth should be. You might even try to hide your smile so people won't judge you by assuming you don't take care of yourself or care about oral hygiene.
Tooth loss can happen for a number of reasons, and you probably have your own reasons for not replacing lost teeth. But the problem with that is how it threatens not only your health but also the health of your gums and your remaining teeth.
Leaving empty space in your mouth will also lead to a weakening of your jawbone, and that will start a ripple effect of problems, like even more tooth loss. That's why dental implants are needed. We can place an implant, cover it with a dental crown, and fix your once incomplete smile.
But if you've gone too long with missing teeth, you might not have enough healthy jawbone left to support a dental implant. In cases like this, we would need to perform a bone graft, or a ridge augmentation, depending on your needs. Using laser technology, Dr. Cavendish can perform grafts to encourage new, healthy bone growth so they can eventually become strong enough to support your implants.
A Gum Graft Can Rebuild Receding Gums
If you've suffered from the devastating effects of gum disease, or if you simply don't have enough healthy gum tissue for a balanced looking smile, then you might benefit from gum grafting. This is similar to bone grafting in that Dr. Cavendish can help encourage new gum tissue growth with laser technology so your smile is healthy and attractive.
Tooth Extraction Can Prevent Infection & Overcrowding
When tooth decay, infection, or an injury damages a tooth, Dr. Cavendish will always do what he can to save it. In many cases, we can do that with root canals and dental crowns. But sometimes a tooth can be too far gone to save and will need to be extracted.
Removing the tooth can help to prevent the spread of infection or decay from damaging surrounding healthy teeth. Once it's extracted, Dr. Cavendish can replace it with a dental implant and cover it with a natural-looking restoration to fix your smile.
Then there's the issue of wisdom teeth. Most people will eventually have to get their wisdom teeth removed. That's because, despite their name, these teeth aren't very wise at all. Even when your jaw simply isn't big enough to house them, which is often the case, wisdom teeth will nonetheless try to push through, causing overcrowding or impacted teeth.
To keep that from threatening the health of your teeth and gums, Dr. Cavendish can remove your wisdom teeth before they cause any trouble for your smile!
Schedule Your Oral Surgery
When it comes to oral surgery, many patients have to deal with the inconvenience of being sent to another specialist in another office. This can be a hassle having to schedule multiple appointments at different locations.
Fortunately for our patients, we can take care of your oral surgery right here in our Phoenix dental office so you don't have to deal with the disruption or inconvenience of being referred out to another doctor.
Trust your oral surgery to our team at Matthew J. Cavendish, DDS. Call us at 602-835-1304 or fill out our online form to schedule your procedure.