Skip to Content

Matthew J. Cavendish, DDS, PLLC
in Northern Phoenix, AZ
Family & Cosmetic Dentist
Matthew J. Cavendish, DDS, PLLC
Family & Cosmetic Dentist
Matthew J. Cavendish, DDS, PLLC
Family & Cosmetic Dentist

A Dentist Recognized for Compassion and Clinical Success
Choose a dentist in North Phoenix, AZ where you can get personalized treatments for you and your whole family. Our staff are always happy to see you and will treat you like family from the moment you come in.
Our dental treatments can help repair damaged teeth, replace missing ones, and bring out the natural beauty that's in everyone's smile. We can also help treat sleep apnea as well as jaw pain from TMJ disorder. And for a limited time, we are excited to offer a new patient exam & X-ray for just $79!
Call Today
Make Your Visits More Rewarding
Going to the dentist can be more rewarding than ever before when you join the SmileInspire Awards program. Patients of Dr. Matthew J. Cavendish can now join the SmileInspire app and automatically begin earning awards for setting dental appointments and referring friends and family to Dr. Cavendish's practice.
Trust Us For the Smile You Deserve
Having a beautiful smile can change your outlook on life. Let us help you achieve your dream smile with world-class options like Invisalign, dental implant dentistry, and laser dentistry.
No matter the problems that have been holding you back, you can have a stunning smile that will improve your confidence. Just ask how we can help!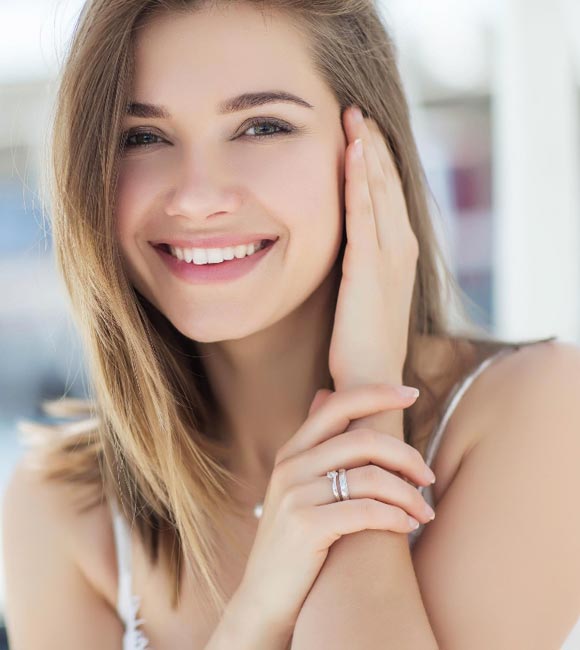 Welcome to Our Practice
Back in 2007, Dr. Matthew Cavendish began his dental practice in North Phoenix, AZ. Since then, we have been serving the communities of Phoenix, Scottsdale, Paradise Valley, Cave Creek, and more with some of the best dental care in the area.
How do we do this?
Through advanced training and technology, a safe and comfortable office, and comprehensive dental treatments.
Meet Your Phoenix Dentist
We want to extend a warm welcome to our patients near Phoenix, Arizona. Whether you live in Scottsdale, North Phoenix, Paradise Valley, Desert Ridge or Kierland we welcome you to our growing dental family. Dr. Matthew J. Cavendish is highly skilled and trained in many dental procedures, including Invisalign, dental implants, sleep apnea, and cosmetic dentistry.
Dr. Cavendish focuses on gaining trust and respect from all his patients, especially his youngest patients. As a family dental practice, want to grow with our patients and be a part of their lives.
Advanced Training and Technology
Dr. Cavendish sets a high standard for himself and his dental team. He has spent countless hours completing continuing education classes that qualify him for many dental treatments. These classes also keep him up-to-date with new and improved dental techniques and equipment.
His staff often joins him at lectures to stay on top of new dental trends and research. His hard work and passion for learning mean that we can offer a variety of dental services beyond basic dental cleanings and exams.
We use dental equipment like DIAGNOdent, which spots cavities too small to see. Dental lasers can remove diseased gum tissue, reshape the gums, and even whiten teeth. Laser dentistry can also help gum grafts, and bone grafts work and heal faster. All of our x-rays are digital, and our intraoral cameras can give us a complete image of your teeth. For crown and bridge impressions, our practice uses the Cerec digital scanner to map the entire jaw quickly and precisely. Every type of dental equipment in our practice is geared to make your visit quick, efficient, and comfortable. We love educating our patients about what we use and why, so feel free to ask about our dental technology.
What to Expect as Our Patient
Our office is conveniently located near major locations, including Scottsdale, Paradise Valley, North Phoenix, Desert Ridge and Kierland. We offer plenty of parking space and are easy to find and get to.
Your comfort and satisfaction are important from the first time you enter our dental practice. Our entire team is warm and inviting, and we invite you to enjoy our complimentary coffee and chilled bottled water. We work hard to create a soothing, calm environment. Feel free to request your favorite music while you relax in our waiting room.
During your dental exam, we encourage communication with Dr. Cavendish about any issues you may have. Are you experiencing pain or sensitivity in your teeth or gums? Do you have anxiety about dentistry? Is there something about your smile that you wish you could improve? Maintaining an open and honest dialogue with Dr. Cavendish helps us understand what your smile goals are, and any concerns you may have.
Stress-Free Dentistry
We know that dental anxiety is a problem for many people. Some of our younger patients are hesitant about going to the dentist because they don't know what to expect. On the other side, some of our older patients have anxiety about past dental experiences. That's why we are dedicated to providing a safe, comfortable dental office.
We offer our patients soft pillows, headphones, and more to make your stay that much more relaxing. For our patients who need a little extra help feeling calm, we can even prescribe medication to help get rid of dental anxiety. We also go to great lengths to keep our dental office clean and safe. All instruments are sterilized entirely after each use. We also follow the standards recommended by the CDC, OSHA, and the American Dental Association to ensure your safety.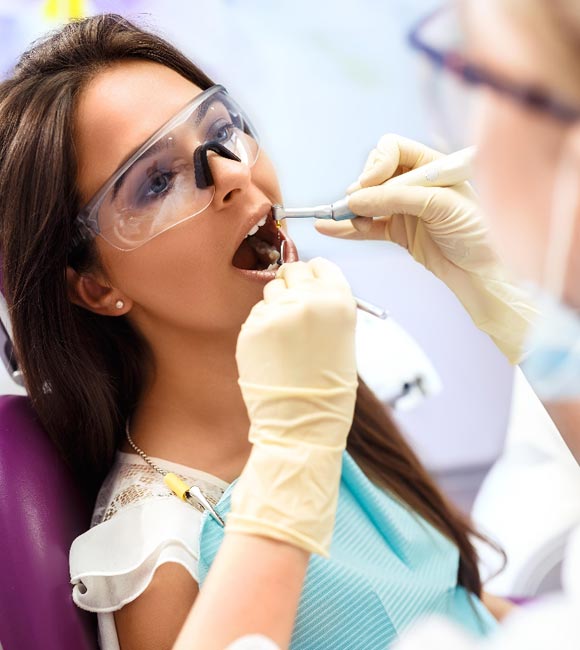 Comprehensive, Modern Dental Treatments
Each member of your family is likely to have many different dental needs. That's why we offer a wide range of modern dental treatments to save you the inconvenience of visiting various dental clinics.
If your smile looks a little dull, cosmetic dentistry can make it bright and white again. Yellow or brown stained teeth can sparkle again in just one office visit. If your teeth are misaligned or misshaped, we can use porcelain veneers to reshape the surface of your teeth. Even gaps between your teeth can be fixed by Dr. Cavendish to give you a truly stunning look. We can help with any unique dental need, from restoring missing teeth to fixing chipped or broken teeth.
Our regular dental cleanings and dental exams can help determine if more dental treatments are needed. We work hard to keep your smile healthy and dazzling.
Some of the restorative and cosmetic services we offer are: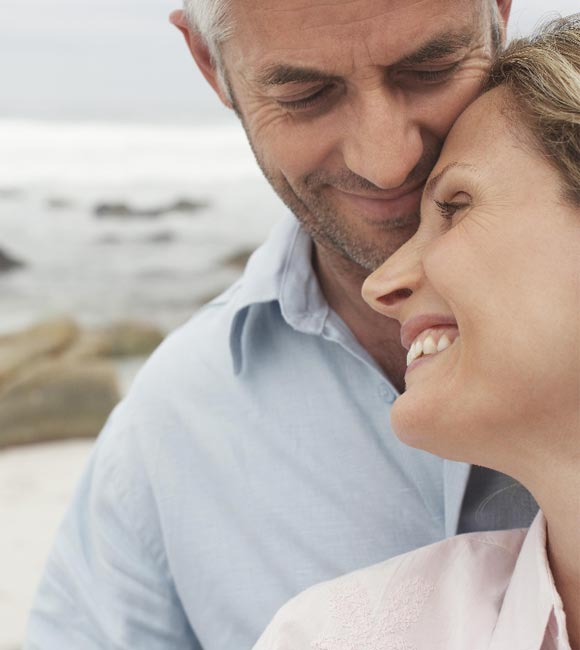 We Make It Easy to Keep Your Teeth Healthy
We understand that you have a busy schedule. Therefore, we try to make scheduling a dental appointment convenient and easy. We offer early morning hours to fit into your working schedule, and we have a Live Chat Support team on our website to answer any questions. We try to make ourselves completely available for our patients, even during dental emergencies.
In case of a dental emergency, Dr. Cavendish can usually see you same-day, even if you are a new patient. We can help with broken teeth, lost or loose fillings or crowns, knocked out teeth, dental pain and headaches, plus more. If you are experiencing pain or bleeding, please let us know immediately. If you're not sure what constitutes a dental emergency, call us anyway. We are here to help assess your situation and whether you should go to the emergency room instead.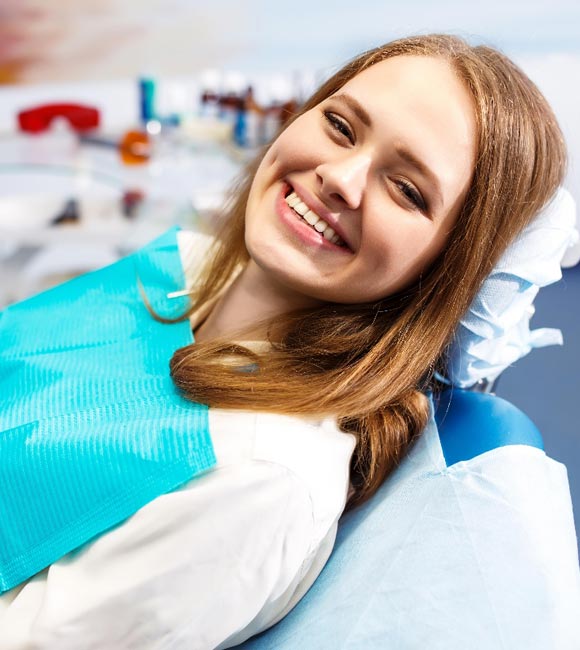 What Sets Us Apart
We aren't satisfied until you're satisfied. Our passion for patient satisfaction keeps us working hard at everything we do. We understand the discomfort and anxiety that patients of all ages can feel about going to the dentist. Our entire dental staff works together to keep our patients comfortable and secure. We love getting to know each patient, understanding what's important to them, and assessing any problems they may have. We want our patients to discuss issues like pain, trouble sleeping, and dental or health concerns.
Maintaining excellent oral health isn't just about brushing, flossing, and six-month dental cleanings.
It's also about addressing any unusual issues, even if it's your dissatisfaction with yellowing teeth or a crooked smile. We never rush our patients during their dental appointments with us. If Dr. Cavendish recommends a dental procedure, he sits down with you and discusses every aspect of it so you can feel comfortable about making the right dental decision. We take our time with every patient appointment because your oral needs are important to us. Dr. Cavendish believes that good dental treatment comes from effective communication.
Call our Phoenix, AZ dental clinic today to become a part of our dental family.