Skip to Content
General Dentistry
in Phoenix, AZ
A General Dentist with a Shiny Reputation
At the dental office of Matthew J. Cavendish, DDS, PLLC, we're committed to top-tier general family dentistry. Dr. Cavendish and his team are well-versed in all the most common services, as well as some specialty appointments. No matter your dental concern, we'll make sure you leave our Phoenix, AZ office with the care you deserve. Even if you haven't been to the dentist in a few years, we encourage you to pay us a visit!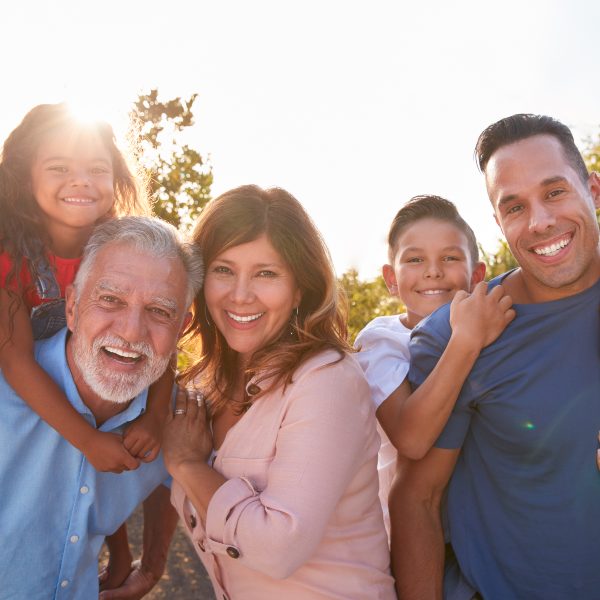 What Is General Dentistry?
General dentistry is an incredibly broad term that encompasses all kinds of services and care for patients of all ages. In short, general dentists are jacks of all trades, specializing in the routine services we all need once in a while. A general dentist is a great first line of defense against oral health problems, and they can often refer you to other professionals when necessary.
Providing General Dentistry for Kids and Adults
Our general dentist is glad to provide care for kids and adults alike. Whether you're bringing your child in for their first visit or your elderly parents are looking for a caring dentist, Dr. Cavendish is a top choice. He and his staff offer all the stages of dental care, including x-rays, fluoride treatments, sealants, and specific treatments such as cosmetic dentistry procedures.
Learn More About Our Services
Our general dentistry services are second to none. We strive to offer a full catalog of treatments and routine procedures to ensure your continued dental health. Learn more about each of our services:
Oral Exams: Yearly exams are instrumental in preventing severe oral health conditions and keeping your teeth in top shape.
Cleanings: Don't put off your next dental cleaning! Scheduling regular professional cleanings goes a long way to preventing cavities and maintaining a bright, white smile.
Dental Fillings: Most of us have had a filling or two. In fact, fillings are one of the most common dental procedures. If you have a cavity or chipped tooth, look to us for a quick and effective restoration.
Visit Us at Least Twice a Year
The common wisdom is to visit the dentist for an exam once every six months. Our administrative staff would be happy to schedule you for next week or put your next few appointments on our calendar! Those who keep up with regular dental visits enjoy the following benefits, among others:
A healthier smile
Increased confidence in their appearance
Peace of mind that we'll catch problems early
Avoid future oral health problems.
Ask Us About Cosmetic and Restorative Services
Dr. Cavendish is experienced in both general and cosmetic dentistry. Over the years, our list of services has grown to include restorative solutions and cosmetic procedures. Whatever your dental health goals, we encourage you to consult Dr. Cavendish to learn about your options. Talk to us about:
Give Us a Call and Make an Appointment
There's no time like the present to schedule your next appointment! The friendly staff at the office of Matthew J. Cavendish, DDS, PLLC is here for you. Simply let us know your reasons for scheduling an appointment, and we'll add you to our calendar. You should never put off quality dental care. Contact us today.