Skip to Content
A New Year With a New Smile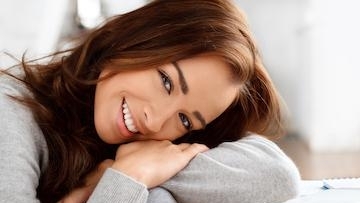 The holidays are here, which means you've probably already given some thought to New Year's resolutions.
If you're like many people, you may have been shopping around for a new gym to get in better shape. Maybe you've resolved to knock some things off of your bucket list. Or perhaps you're flipping through hairstyle catalogs for a new look.
At Matthew J. Cavendish, DDS, we can help transform your smile with cosmetic dentistry so that you can welcome a new year with a new, attractive and confident smile! Today, we're talking about some treatments we offer here in our Phoenix, AZ dental office to give you your dream smile in 2018!
Cosmetic Dentistry For A Great New Year
You and our team at Matthew J. Cavendish, DDS share a common goal. It is to make sure you have a healthy, beautiful smile you'll love. It's what motivates us to stay on the cutting edge of cosmetic treatments so that we can address a variety of dental problems.
As you look forward to a new, exciting year, we want to do all we can to help you feel good about what you see when you look in the mirror. A gorgeous smile goes a long way in giving you the courage to pursue the kind of life you want.
Welcome A Flawless Smile
Veneers can give you what we often refer to as that gorgeous 'Hollywood smile' because they make your teeth look flawless, just like a celebrity on the red carpet.
For a perfectly comfortable fit, Dr. Cavendish will carefully remove a small portion of your tooth enamel. Then your veneers, which are delicate, thin shells, are bonded to your enamel, hiding all sorts of imperfections and damage.
Veneers can cover:
You can also have a smile that looks straight as if you underwent years of orthodontic treatment! Veneers are strong, durable, and lasting, to protect your smile from stains and damage for years into the future.
Welcome An Enhanced Smile
The surface of your teeth can take on little dents, dings, and ridges under the constant pressure of use over the years. This kind of surface damage can become more likely if you have habits that aggravate your teeth like chewing on pencils, grinding your teeth, or crunching on ice cubes.
Dental bonding can hide those tiny imperfections that make you feel self-conscious about your smile. Using a tooth-colored resin, Dr. Cavendish can fill in the ridges and smooth out the surface of your enamel for a beautiful smile once again.
Welcome A Balanced Smile
When you look in the mirror or at pictures of yourself, do you notice your smile seems out of balance? You could have what's known as a "gummy smile." This could mean that you have extra gum tissue, or it could mean your teeth are disproportionately small.
Regardless, Dr. Cavendish can blend two cosmetic treatments to give your smile more visual balance. Tooth contouring and gum reshaping will move up your gumline, expose more of your teeth, and then shape them to look symmetrical.
Welcome A Brand New Smile
It can feel really overwhelming when you have several problems with your smile. But you don't have to be intimidated about the imperfections with your teeth and gums because you have our capable cosmetic team at Matthew J. Cavendish, DDS.
We can completely makeover your smile so you can start the new year off with confidence. The smile makeover process begins with a consultation where Dr. Cavendish can line up a series of cosmetic treatments to give you the smile you've always wanted.
Schedule A Consultation!
With every new year comes a chance for a fresh start. Imagine starting yours with a beautiful, healthy smile. It could be your best accessory for every holiday celebration for years to come!
What are your smile resolutions for the upcoming year? Whether you want to smooth out the rough spots, remove stubborn stains, balance your teeth and gums, or give your smile a complete makeover, Dr. Cavendish has the skills and experience to give you the results you're looking for!
Call our Phoenix, AZ dental office today at 602-835-1304 or fill out our online form to schedule your cosmetic dentistry consultation.