Skip to Content
Technology & Digital X-Rays in Phoenix, AZ
Technology
Dr. Matt Cavendish and our team understand that we can help you enjoy better oral health by making it easy for you to receive the care you need. In addition to friendly professionals who put your needs first, technology plays a significant role in streamlining your dental care so you can enjoy a stress-free experience.
We've chosen to invest in technology that we know will improve your comfort and get you in and out as quickly as possible. Please take a moment to learn about the technology we offer, then call us at 602-835-1304 to arrange an appointment.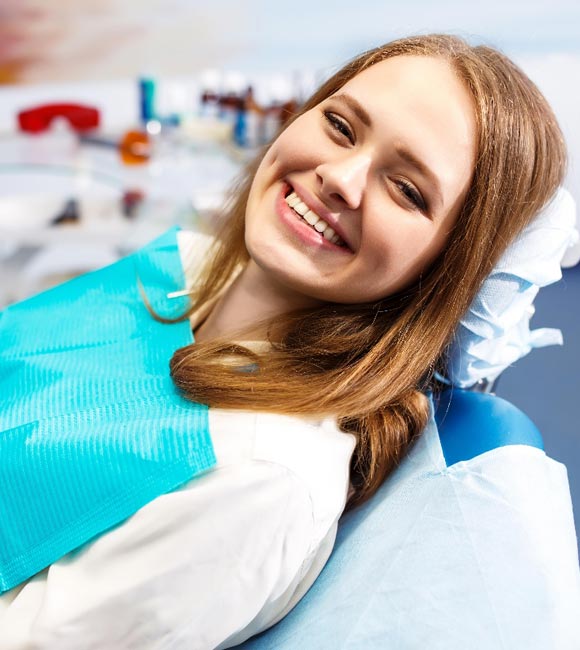 Digital X-Rays
Many patients today are understandably concerned about the radiation to which they are exposed during dental x-rays. Fortunately, advances in technology now allow us to offer our patients the safety of state-of-the-art digital x-rays.
Digital x-rays shield you from excess radiation because they reduce your exposure by about 80% compared to traditional film x-rays. Of course, x-rays have always been an invaluable diagnostic tool, but the images produced with digital technology take the diagnosis of conditions to a whole new level.
Now we can not only see precise details of what's happening inside a tooth, but we can also share it with you on your chairside monitor. Since the image is digital, we can enhance it just as you would any other photo by making it larger or smaller, zooming in on a particular area, and even rotating it. We strongly believe in patient education, and digital x-rays are a valuable tool because you can clearly see for yourself what the problem is and why we recommend treatment.
We store your digital x-rays securely on our in-house system, making them easily available for review by our doctors. Digital images can also be shared easily with specialists or your insurance company, and since there are no processing chemicals involved, our state-of-the-art x-rays are safer for the environment!
Electric Handpieces
We understand that certain aspects of a trip to the dentist can trigger dental anxiety. For many people, it's the sound of the equipment that brings back unpleasant memories.
Our goal is to ensure that all your visits to our office are as comfortable and stress-free as possible. Today we use electric handpieces because they are quieter than air-driven tools used in the past. Patients also appreciate that there's significantly less vibration with electric handpieces compared to air-driven tools, which allows for increased comfort.
Digital Records
The information that makes up your dental history is invaluable, and we want to make sure it is always accessible when needed for treatment while at the same time keeping it safe and protected from outside eyes. That is why we use digital records instead of paper files. Your information is available at our fingertips, and your privacy is protected because your records are stored securely on our in-house network.
Digital records also make it convenient for us to share your information as needed with specialists and your insurance company.
Intraoral Cameras
Have you ever sat through a dental exam and wondered what it is that your dentist sees? Do you suspect that you could be more motivated about your oral health if you could visualize the problems you were facing?
Intraoral cameras are a great educational tool that allows you to see exactly what Dr. Cavendish sees when he examines your mouth. He uses a small camera that looks like a pen, and as he guides it over your teeth, the images appear in real-time on your chairside monitor.
You no longer have to imagine what the problem is because now you can see it for yourself! If you would like to see how our intraoral cameras work, please call us to arrange your next exam.
Laser Dentistry
You know about lasers, but do you know they also have applications in modern dentistry? Today we use laser dentistry to provide you with treatments like periodontal cleanings and gum contouring in a non-invasive manner. Dental lasers are also effective for treating uncomfortable canker sores and reducing the risk of reoccurrence. Today we even use laser dentistry to deliver the most dramatic teeth whitening results.
Laser dental treatment is comfortable, reduces bleeding during procedures like gum disease treatment, and promotes faster healing times and improved outcomes. Please call us if you would like to learn how lasers can improve your dental experience!
Rotary Endodontics
There aren't many people who like the idea of having a root canal. But there have been a lot of changes in dental procedures in the last few years that make a root canal no more complicated than having a tooth filled.
Rotary endodontic equipment is one way we can improve your comfort during a root canal. Instead of using handheld files to clear away infection, rotary endodontics allow us to perform the procedure comfortably and more efficiently than with handheld tools. The result is less stress and less time that you need to spend in the dental chair.