Skip to Content
Cosmetic Dentistry in Phoenix, AZ
Cosmetic Dentistry in
Scottsdale, AZ
Cosmetic dentistry treatments that range from teeth whitening to full smile makeovers can help you achieve your best smile.
Cosmetic dentistry in Phoenix, AZ can make your smile look beautiful and, as a result, boost your self-confidence.
Trust Dr. Cavendish to help you select the best cosmetic options for your smile goals. He and his team are experienced in transforming smiles and improving lives as a result. We understand that a small difference to your smile can make a huge impact on how you feel about yourself.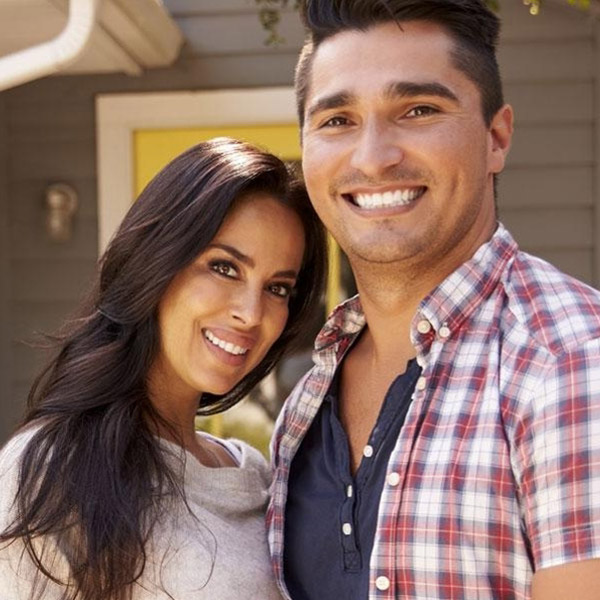 Dental Veneers and Your Hollywood Smile
Veneers are thin shells made to look like healthy teeth. Once bonded to the front of your visible teeth, your smile will instantly look white and healthy again.
We offer Lumineers, a type of veneer made from a material so durable that you won't have to lose any enamel to place these restorations.
Professional Teeth Whitening
If you've tried teeth whitening products you can buy without a prescription, you've probably noticed that they don't work that well. They get your teeth only a little bit whiter, but what if you want real results?
That's why we offer professional teeth whitening at our Phoenix, AZ dental office. In our office, you can get laser whitening in just one appointment. You can also use Zoom NiteWhite take-home trays for two weeks and touch up with a whitening kit every six to eight weeks to maintain your smile. With either our special dental laser or professional take-home trays, your teeth can get truly white.
My Teeth Are Crooked
In some cases, teeth misalignment and malocclusion (bad bite) are severe enough to require metal braces. That said, many patients get excellent smiles with our "invisible braces": Invisalign and ClearCorrect.
These orthodontic treatments use clear aligners to gently correct crooked smiles. This process can be done in as little as six months. Plus, the aligners are practically invisible when worn.
Reshape Those Uneven Teeth
If you have cracks, craters, or chips, we offer two cosmetic dentistry treatments that can help:
Tooth contouring involves carefully and painlessly removing some enamel on your damaged teeth to smooth out imperfections.
Dental bonding involves applying a tooth-colored resin over the surface of your teeth, which fills in any imperfections and gives you a stronger, smoother smile almost instantly. It also hides stains and acts as a teeth whitener.
Both tooth contouring and dental bonding are fast, painless ways to make your teeth look healthy and bright.
Improving the Look of Your Gums
Cosmetic dentistry is not just about your teeth. Your gums are also an important part of your smile. If your gums are too big, for example, they make your teeth look unusually small. Gum reshaping uses laser dentistry to painlessly remove excess gum tissue and fix your "gummy smile" so your teeth will look more normal.
If you have the opposite problem – your gums have receded – then your teeth can look oddly long. Worse, the parts of your teeth that would normally be covered by gums are at higher risk of tooth decay. Dr. Cavendish can perform a gum graft by adding gum tissue to your gum line. This will not only make your teeth the right length but also healthier.
Overhauling Your Smile
It's common for people to have more than one cosmetic issue. You could have stained teeth, a few chips, and a crooked smile all at once.
To help with these, you can get a smile makeover. This is a treatment plan you make with Dr. Cavendish to address all of the problems with your smile. Sometimes the order in which treatments are done makes a difference; a smile makeover ensures cosmetic treatments are done efficiently and at the right times.
Please Call for a Smile Consultation
To learn more about how cosmetic dentistry in Phoenix, AZ can make you look and feel better or to schedule your next appointment with Dr. Matthew Cavendish, call our dental office today at 602-835-1304 or fill out our online form.