Skip to Content
Laser Dentistry
in Northern Phoenix, AZ
Advanced Dental Laser Treatment in Northern Phoenix
With a commitment to innovation, Matthew J Cavendish DDS remains at the forefront of modern dentistry with our dental laser treatment. As Northern Phoenix, AZ's leading laser dentistry provider, we are transforming the way patients experience high-quality dental care. Rely on our experts for the gold standard in laser dental treatment.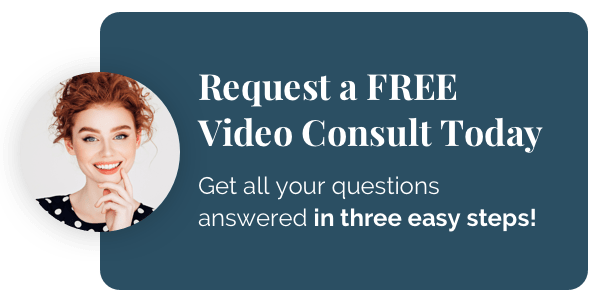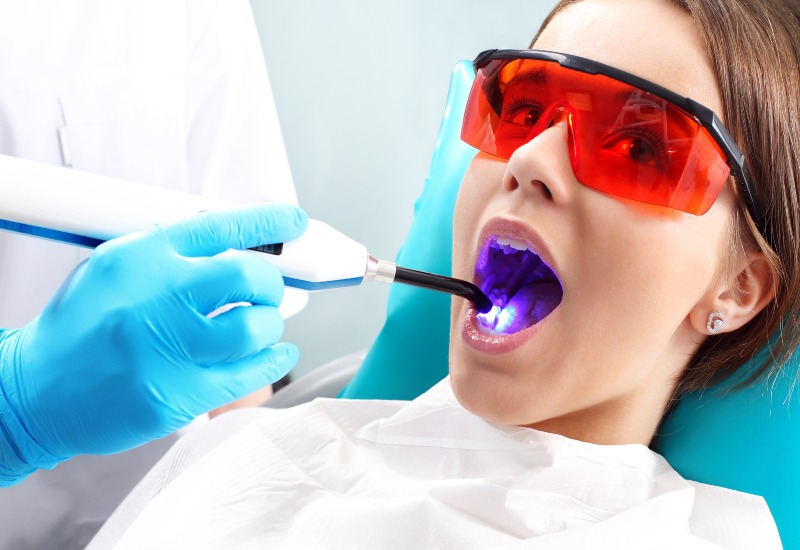 Your Source for Innovative Dental Care
At Matthew J Cavendish DDS, we strive to offer our patients a comfortable and effective experience. We are constantly evolving to adopt modern dentistry practices that reduce discomfort and downtime so you can achieve your oral health goals without compromise. That's why we are proud to offer premier laser dentistry solutions.
Understanding Laser Dentistry
Laser dentistry is a cutting-edge branch of dentistry that encompasses cosmetic and restorative dental procedures. Dental laser treatments involve highly concentrated light energy beams, or lasers, used to satisfy various dental procedures. The laser technology allows for enhanced precision while minimally invasive and more comfortable than traditional dentistry tools.
Cosmetic Laser Dentistry
Dental laser treatment can be used to correct various cosmetic concerns. Laser dentistry is a modern advancement that has been proven highly effective in gum contouring treatments. Using dental laser treatment, our experts can safely reshape the gum line to create a stunning, proportionate smile.
Restorative Laser Dentistry
Laser dentistry spans far beyond just cosmetic gum contouring. It can also be used in the diagnosis and treatment of cavities and gum disease. Some of the restorative applications of dental laser treatment include:
Crown lengthening
Gingivectomy
Frenectomy
Laser bondage
TMJ therapy
Laser Dental Surgery
Laser dentistry is used in a range of laser dental surgery procedures. With the use of lasers, bleeding and discomfort during oral surgery are kept to a minimum, while the laser technology also promotes faster recovery. Laser dentistry can also be used to precisely remove suspicious oral lesions without the need for an invasive procedure.
Benefits of Laser Dental Treatment
Laser dentistry is an excellent option for those looking for a safe and effective dental treatment. The benefits of laser dental treatment include:
Minimally-invasive
Reduced pain and discomfort
Faster healing and recovery
Minimized damage to surrounding tissues
Enhanced treatment precision and accuracy
Reduced bleeding
Sterile and safe
Versatile
Why Should I Consider Laser Dentistry?
Laser dentistry is a compelling treatment path for a myriad of reasons. Many patients dread the discomfort, prolonged treatment, and excessive recovery times of traditional dentistry tools. Fortunately, with laser dental treatment, those concerns are obsolete as laser dentistry is virtually pain-free, safe, fast, and highly effective, fostering precise treatment results with ease.
What Makes Laser Dentistry Different?
The primary difference between traditional procedures and laser dental treatment is the techniques and tools used to achieve the results. Laser dentistry eliminates the need for manual instruments that often cause discomfort and anxiety. Instead, laser dentistry relies on laser energy beams for a minimally invasive and highly precise treatment alternative.
A Patient-Centric Experience
Laser dentistry does not compromise the surrounding tissues. As a result, laser dental treatment offers less bleeding and faster recovery times. Furthermore, laser dentistry alleviates dental anxiety as it is far more comfortable, often not requiring anesthesia. Laser dentistry is the leading choice for a patient-centric experience that helps you achieve and maintain exceptional oral health.
Contact Us to Secure Trusted Dental Laser Treatment
Discover a superior approach to traditional cosmetic and restorative dentistry procedures with Matthew J Cavendish DDS and our trusted dental laser treatment. Rely on us for comprehensive dental care, free of pain and excessive downtime, with our laser dentistry options. Contact our friendly team today to schedule a consultation.