Skip to Content
What to Know About Dental Bone Grafting
Bone grafting can sound scary, but Matthew J. Cavendish, DDS, PLLC alleviates much of his patients' fear and anxiety with the facts on the procedure. While many people might assume that bone grafting is an intensive and daunting procedure, it's actually quite commonplace. Our team is well-versed in bone grafting and the reasons someone might take advantage of it. We offer compassionate care to people of all ages, and we'll make sure to explain the procedure in detail for your peace of mind. We never want our patients to feel uncomfortable, so you can always count on kind staff, efficient treatments, and comprehensive aftercare instructions. Learn more about bone grafting and what it may mean for you.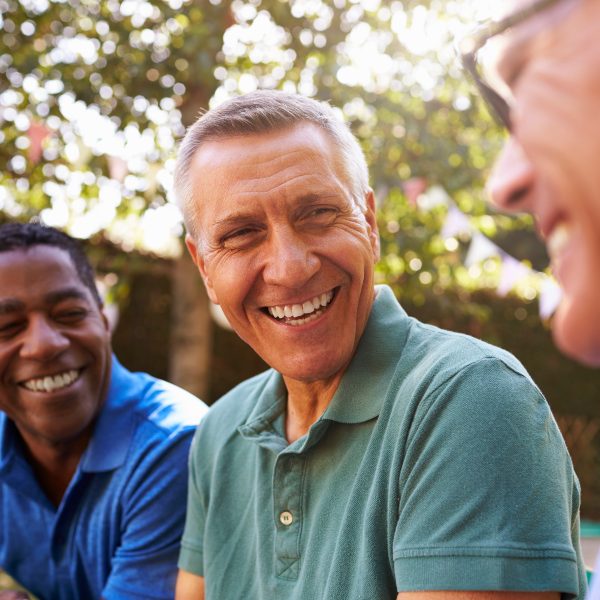 What Is a Bone Graft?
A bone graft is a standard procedure that adds density to an area where the bone is deteriorating. This treatment is used throughout the body, including in the mouth. In most cases, bone graft material comes from elsewhere in your body, but in others, we take tissue from a donor. Yet other patients get bone material from a synthetic source.
When Might I Need a Bone Graft?
Bone grafts for the teeth are useful for a variety of conditions. In short, anyone who needs to strengthen then jawbone can benefit from a bone grafting procedure. Specifically, the procedure is recommended in the following circumstances:
The patient has recently had teeth extracted
The patient has experienced a face injury or trauma to the mouth
The gums and jawbone have deteriorated because of periodontal disease.
The patient plans on getting dental implants
The jawbone isn't strong enough to support dentures
Types of Bone Grafts
Dental bone grafts might look a little different for each patient. In fact, we often use four different types of bone grafting to address unique needs. When you consult with Dr. Cavendish, he'll recommend the kind that makes the most sense for you. These main varieties include:
Socket or Ridge Preservation: During this bone grafting procedure, the new bone material is introduced into the socket after a tooth extraction.
Periodontal: Periodontal bone grafts support the teeth when the gums become infected and start to deteriorate.
Ridge Augmentation: This type of bone grafting increases the size of the jawbone, therefore making it a more stable foundation for restorative solutions such as dental implants.
Sinus Lift: A sinus lift is recommended for patients who are missing the upper back teeth. This type of bone graft helps to return the sinus to its correct position and set the stage for dental implants.
The Bone Grafting Procedure Explained
Understanding the bone grafting procedure goes a long way to reducing anxiety. Bone grafts after tooth extraction are incredibly common, and you're in good hands with Matthew J. Cavendish, DDS, PLLC. Your bone grafting appointment will follow these steps:
Oral Exam: Before getting started, we'll perform an oral exam to evaluate your teeth, gums, and jaw. We might take x-rays to get a better look at your oral health.
Anesthetic: We'll use a local anesthetic to minimize pain and discomfort during the procedure.
Application: Next, your dentist will make a small incision into the gums and expose the jawbone. We'll disinfect the area and apply the bone grafting material.
Gum Repositioning: As a final step, we'll reposition the gums and stitch the incision closed.
Dental Bone Graft Healing Stages
Every patient is different, and some people might recover faster than others. Most patients will feel normal after a week or two of recovery, but others need up to nine months to fully recover. The total timespan will depend on your unique circumstances and the location of the graft. Fortunately, Dr. Cavendish will be with you every step of the way to monitor healing. Immediately after the procedure, you'll likely have some swelling and bruising, but these symptoms should subside within a few days. We may prescribe antibiotics or pain relievers to help you manage the days following the bone graft. Always take this medication as prescribed.
Is a Bone Graft Painful?
This is one of the first questions we get when bone grafting is brought up as a potential treatment. The good news is that most patients don't report significant pain and discomfort during or after the procedure. As long as you follow our recovery instructions, you aren't likely to be in pain.
Signs of Bone Graft Failure
Bone grafts for dental implants and other purposes have very high success rates. Most patients don't need to worry about a bone graft failure. However, it's not unheard of, and we encourage our patients to stay vigilant for the signs of a failure. If you notice any of the following symptoms post-bone graft, get in touch with Dr. Cavendish right away:
Worsening pain and swelling after the first week
Pus coming from the bone graft area
No changes in the jawbone
Gum recession
Contact Us at the First Sign of a Problem
Most medical procedures may have complications, and bone grafting is no exception. Our team will make every effort to inform you of potential complications, so you can watch for them as you recover. If you experience severe pain and swelling or a high fever, contact us as soon as possible. We'll get you in as soon as possible and evaluate your condition. Bone grafting is a procedure that rarely causes excess pain or additional problems, but it's always a good idea to be aware of complications.
Consult with Dr. Cavendish
Whether you have a question about the procedure or the dental bone graft cost, don't hesitate to reach out to Matthew J. Cavendish, DDS, PLLC and his team. We work to make our patients feel comfortable and informed about any dental treatments they might undergo. Don't allow missing teeth or a weak jawbone to reduce your quality of life! Residents of the Phoenix Metro Area are always welcome at our office. Give us a call to schedule a consultation with Dr. Cavendish.