Skip to Content
Dental Implants in
Phoenix, AZ
Dental Implants in
Paradise Valley, AZ
Don't live with missing teeth! We offer state-of-the-art dental implants, your best choice for tooth replacement.
Losing a tooth can change your life in different ways. If it's a front tooth, it's the first thing people notice when you greet them with a smile. Even if it's hidden from view, you're still aware of its loss. You can get a dental implant and never worry about that missing tooth again.
Unlike other restorations that may not last the rest of your life, a dental implant offers many benefits: with proper care and maintenance, a dental implant will last for the rest of your life, your replacement tooth will blend perfectly with the rest of your smile, a dental implant feels like a natural tooth, so you'll never feel self-conscious.
In most cases, a dental implant is the best way to replace a missing tooth. Call our Phoenix, AZ office today at 602-835-1304 to see how Dr. Cavendish and his team can transform the rest of your life!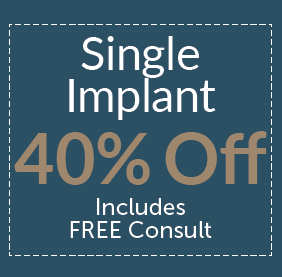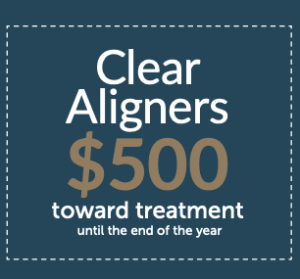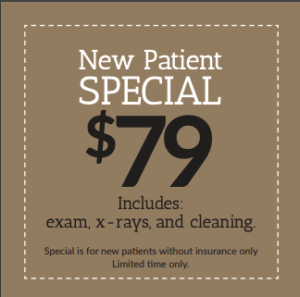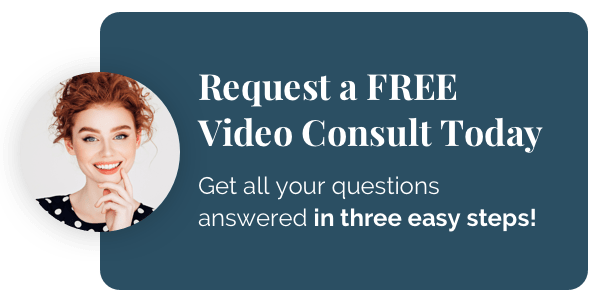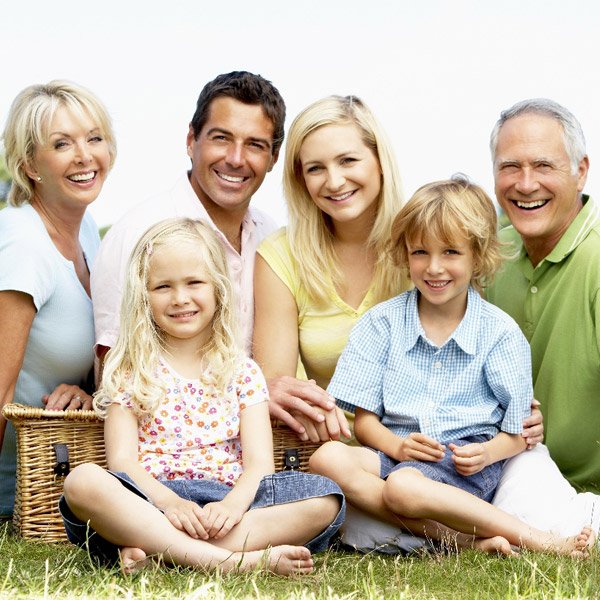 What If I Don't Replace My Missing Tooth?
The most common issue with a missing tooth is how it affects the appearance of your smile. Most patients are self-conscious and embarrassed about missing a tooth which affects their self-confidence. If you have a missing tooth, you may go through great pains to speak and smile so that the gap in your smile isn't noticeable. Worse yet, you may stop smiling altogether.
Tooth loss is not just a cosmetic issue, however. It can affect your oral health in several ways. If a tooth is not replaced, you will experience loss of bone in the jaw and receding gums. Without a root present and a tooth to chew and stimulate the bone underneath, your jawbone will start to deteriorate.
Replacing Missing Teeth with Dental Implants
This restorative dentistry treatment is a long-lasting, healthy way to replace one or more missing teeth. All dental implants have three parts:
A Titanium Implant Post: This tiny screw-like post takes the place of the lost tooth root. Dr. Cavendish places it surgically in your jawbone, and since titanium is a biocompatible material, it is easily accepted by the body. For this reason, as the implant heals, it integrates with the bone and tissue that surrounds it. Ultimately, the implant becomes a permanent part of your dental anatomy.
An Abutment: This is a tiny connector piece that attaches your new dental restoration to the dental implant in your jaw.
An Implant Crown: If we're replacing a single tooth, Dr. Cavendish will attach a dental crown to the abutment. We fabricate the crown from zirconia, ceramic or similar material and customize it to match the surrounding natural teeth.
How We Place Dental Implants
First, numbs the area with a local anesthetic. When we're sure you're numb, Dr. Cavendish places the titanium dental implant in the optimal position in your jaw. Because the titanium bonds to the bone they create a permanent foundation for artificial teeth and act just as your natural tooth roots did.
It can take three to six months for the titanium post to fully bond with your bone but you don't have to worry that you'll have to live with a gap in your smile during the healing period. At our Phoenix, AZ dental office, you will get a temporary replacement tooth on the very same day you get your implanted root placed. That way, you'll enjoy a complete smile while you wait for your implant to heal. When the implant has fully integrated with surrounding bone and tissue, Dr. Cavendish will attach the abutment and restoration.
Before you get an implant, you must commit yourself to maintain excellent gum health so that the bone that supports your implant is not compromised. Your restoration will need to be replaced, but with proper care, the dental implant should remain in your jaw for a lifetime.
Combining Implants and Dentures
Dental implants are great for replacing individual teeth. If you need multiple teeth replaced, dentures are still a great choice. However, they do have their drawbacks, mostly when it comes to fitting securely.
To make sure your denture stays put, we can connect it to implanted roots. Instead of one replacement tooth on each implant, you will get a full arch of teeth with only a few implants. The back implants can be angled to provide even more support if your jawbone is healthy enough to support that plan.
How Long Will My Implants Last?
Dental implants are a great, long-lasting solution to restoring your smile and bite function. Bridges and crowns do not stop bone deterioration and often will need to be replaced. Dental implants restore bone integrity and don't limit you in your activities or the food you eat. In fact, brushing, flossing, and rinsing goes a long way toward making sure that your dental implant isn't compromised and remains in your jaw for the rest of your life.
Many patients who have dental implants retain them for the rest of their life, this dental procedure has a very high success rate.
Am I a Good Candidate for Dental Implants?
Dr. Matthew Cavendish is committed to the highest level of professional patient care and will consider many factors before concluding whether you are an ideal candidate.
The most important factor in determining healthy gums and sufficient bone structure is if they can support the implants. If not, Dr. Cavendish will address the issue and let you know your options. In some cases, additional dental surgical procedures will be necessary before progressing to dental implants.
However, the only way to determine if you are a candidate for a dental implant is to schedule a consultation with Dr. Matthew Cavendish. During your initial assessment, Dr. Cavendish will conduct a thorough review of your health history and administer a full oral examination to determine your candidacy.
How Do I Take Care of My Dental Implants?
Maintaining your dental implants is equivalent to caring for your natural teeth. Brush and floss regularly and see your Phoenix, AZ dentist for regular professional cleanings.
Please Contact Us to Learn More
If you have lost a tooth and are considering dental implants, your first step is to meet with Dr. Cavendish for a consultation.
Schedule your next appointment with Dr. Matthew Cavendish by calling our Scottsdale, AZ dental office today at 602-835-1304 or fill out our online form.