Skip to Content
COVID-19 Safety Precautions
We Prioritize Patient Safety at Matthew J. Cavendish, DDS, PLLC
Matthew J. Cavendish, DDS, PLLC is open and providing safe dental care for patients. We understand this is an uncertain time for many, but good dental hygiene and regular cleanings are essential and play a key role in your overall health. Our practice is taking the following steps to ensure our patients feel comfortable in our dentist office in Phoenix, AZ and can obtain the oral care necessary to stay healthy in a safe environment.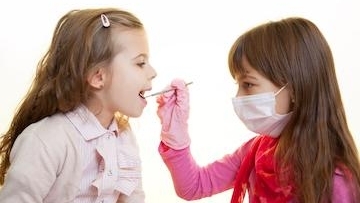 COVID-19 Safety at Our Dental Practice in Phoenix, AZ
It is up to all of us to take proper measures in our daily routines to promote good health and limit the spread of COVID-19. Recommendations from the Center for Disease Control and Prevention (CDC), including monitoring health symptoms and social distancing, help contain the coronavirus. At the offices of Matthew J. Cavendish, DDS, PLLC, we are taking the following safety precautions to protect our dental patients while receiving care:
Screening Symptoms: We run through a screening with each patient on the phone before appointments and once again when each arrives for their scheduled appointment to ensure there are no symptoms of COVID-19.
Travel History: Screenings about any recent travel are conducted to learn the recent whereabouts of each patient.
Limiting Appointments: Our appointment schedule is currently taking less than the usual amount of patients each day. We are also staggering appointments to restrict the number of visitors to our office at any given time.
Spaced Seating: Seating in our waiting room has been reconfigured to keep seats at a minimum of 10′ apart while patients wait for their appointment. Seat distancing, as well as staggered appointments, limits the number of patients in our waiting room.
Temperature Checks: We take each patient's temperature before we begin any dental treatment. Our staff has their temperature checked every day they report to work.
CDC Protocols: Our dental practice follows all protocols set forth by the CDC, including personal protective equipment (PPE) for our staff and front desk concierge.
Frequent Disinfection: At multiple times throughout the day, our team disinfects and cleans our reception area and waiting room. Exam rooms are disinfected after each patient.
Why It's Important to Keep Going to the Dentist
Good oral hygiene and a clean mouth play a vital role in your overall health, so it's essential to keep up with regularly scheduled cleanings and dental checkups. If left unchecked, small dental problems can lead to more extensive and more painful issues. Any dental emergency should be treated, as well. Just because our lives are being lived very differently during this pandemic does not mean that you should suffer in pain and let problems worsen over time. While you may reschedule a routine cleaning, be aware of:
Painful toothaches that don't subside with over-the-counter pain relievers
Uncontrolled bleeding from any part of the mouth
Chipped, cracked, or broken teeth
Broken or lost fillings
Any swelling or signs of tooth abscess or infection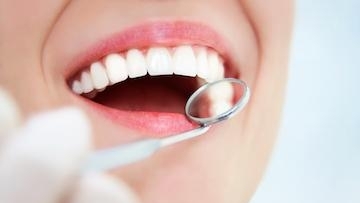 Schedule Your Dentist Appointment in Phoenix, AZ
Your health is important to us at Matthew J. Cavendish, DDS, PLLC. Since 2007, we've been providing excellent preventative and cosmetic dental services for patients in the Phoenix, AZ area. During COVID-19, we want our patients to know they can confidently receive the dental care they need in a safe and clean environment. The safety steps we take in our office protect the health of our staff and our patients. Contact our office to schedule your dentist appointment today.