Skip to Content
Teeth Whitening
in Phoenix, AZ
Dr. Matthew Cavendish, DDS Teeth Whitening Services
Teeth whitening is the perfect way to boost your confidence and bring back your bright smile. At the office of Dr. Matthew Cavendish, DDS, PLLC, we proudly offer teeth whitening services to the communities of Phoenix, Scottsdale, and Cave Creek. We love to see your bright smile after a teeth whitening procedure. Many people choose to whiten their teeth because they've become stained and yellow with age. Drinking tea, coffee, and wine or smoking often stains teeth, leading to a dull look. The good news is that we can alleviate stained or yellow teeth with teeth whitening.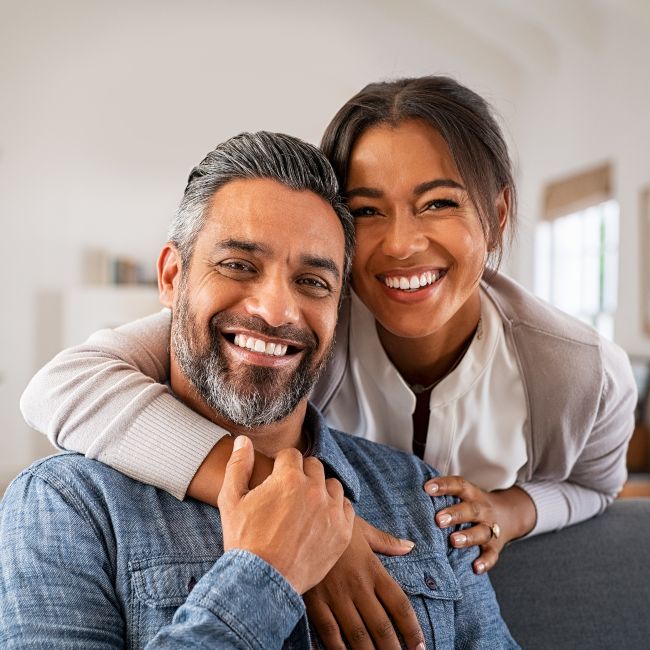 OTC vs. Professional Teeth Whitening Treatments
Many people try to brighten their teeth with over-the-counter teeth whitening products. While this is effective, OTC teeth whitening products will never work as well as professional treatments. OTC whitening trays are not a custom fit to every person's teeth, leading to loose trays that might cause the solution to leak. We use clinical-strength bleaching agents that are more effective and stronger to reduce discoloration. In-office treatments will give you a dramatically whiter, brighter smile than any over-the-counter treatment.
How Teeth Whitening Services Work
The basic ingredients in all teeth whitening products are peroxides, including hydrogen peroxide and carbamide peroxide. Once we apply the oxygen molecules to the surfaces of your teeth, they start to break apart the chemical bonds of the stains on your enamel. This process bleaches away the stains, restoring your bright smile.
Teeth Sensitivity
Some patients who have naturally sensitive teeth experience discomfort from the products used in teeth whitening treatments. We'll help alleviate the sensitivity with a less abrasive gel and toothpaste if this happens to you. Our dental team will work with you to determine the best treatment for your sensitivity levels.
Dental Procedures And Teeth Whitening
We recommend teeth whitening services at Dr. Matthew J. Cavendish's dental office before completing other dental procedures. Dental restorations often use materials that are resistant to stains. This is excellent news for the future brightness of your restored teeth but can be problematic if the surrounding teeth aren't as bright. Crowns, bridges, veneers, and dental implants are created to match your teeth. The timing of teeth whitening treatments should coincide with your dental restorations to ensure all of your teeth match.
Duration of Teeth Whitening
Teeth whitening treatments should last a few years. You can extend the life of your bright, white teeth by avoiding coffee, red wine, and smoking. Most patients expect their teeth whitening treatments to last up to two years.
How much does tooth whitening cost?
There is no set cost for teeth whitening services. Professional teeth whitening costs from around $300 to $800. We'll discuss the number of teeth whitening treatments recommended for your teeth.
Contact Us About Teeth Whitening
The office of Dr. Matthew J. Cavendish focuses on putting your needs first. Through our innovative technology and family-like atmosphere, we provide an optimal dental experience. Our teeth whitening services ensure your teeth are bright and white. We'll customize our treatments to meet your needs. Contact us today for a teeth whitening consultation.