Skip to Content
Laser Gum Surgery in Phoenix, AZ
Dr. Matthew Cavendish, DDS Laser Gum Treatment
Laser gum surgery is changing the way many dentists approach dental surgery. At the office of Dr. Matthew Cavendish, DDS, PLLC, we offer laser periodontal therapy to our patients in Northern Phoenix and the surrounding areas. Laser gum surgery uses light energy to improve your oral health in a non-invasive, painless way. We use laser dentistry to treat gum disease, tooth decay, and hypersensitivity. Contact us for more information about our laser gum surgery.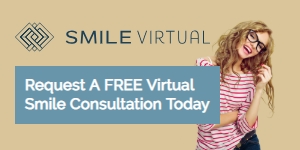 Benefits of Laser Gum Surgery 
The benefits of laser gum surgery include:
Less Invasive –Laser gum surgery doesn't require any medical instruments that slice into your gums or stitches. The laser never cuts, lowering your risk of infection or bleeding.
Reaches Deep Pockets –Patients with severe gum disease have deep pockets of bacteria that are hard to reach with routine dental cleanings. Our lasers can eliminate the harmful bacteria deep within the gaps.
Customized Treatment – Our laser's power levels and wavelengths can be adjusted to optimize laser gum treatment. We have ultimate control over the laser gum procedure and can design laser gum surgery specifically for patients' long-term requirements.
Precise Lasers –Our precise lasers effectively treat gum disease with accuracy. The laser can distinguish healthy gum tissue from harmful gum tissue for faster recovery and precision.
Faster Recovery – Traditional gum surgery often requires a recovery time with swelling and pain. Laser gum surgery recovery time is about 24 hours of little to no discomfort.
How Does Laser Gum Surgery Work?
Lasers use pinpointed light beams of thermal energy to perform multiple dental duties, including:
Cutting and removing tissue
Killing bacteria and other germs
Coagulating blood vessels to form solid clots
Sterilization
Laser Gum Procedure
The procedure for laser gum surgery includes:
We will place the tip of the laser on top of each diseased periodontal pocket.
The pinpointed light removes diseased gum tissue and bacteria from the pockets.
The laser is set aside after cleaning the damaged tissue and bacteria.
We then use an ultrasonic cleaning tool to remove tartar and plaque with sound waves.
The laser is reinserted into the pocket to reach the deepest part of the pockets to eliminate leftover debris.
The laser stimulates the formation of a blood clot, eliminating the need for stitches.
Laser Gum Surgery Aftercare
Though dental laser treatment is much easier on your mouth than traditional gum surgery, your gums need time to heal. Right after laser gum surgery, it's crucial to choose a soft diet and avoid chewing in the surgical area. The areas treated by the laser will have small clots, so it's essential to brush gently around these clots and not dislodge them. Two weeks after laser gum surgery, you can resume a regular diet and normal teeth brushing. Your mouth should be completely healed in two to four weeks.
Contact Us About Laser Gum Surgery
The office of Dr. Matthew J. Cavendish stays updated on the most innovative dental technology to ensure your visit is as comfortable as possible. Our family-like atmosphere offers you a welcome environment for any type of dental service. We understand you may have further questions about laser gum surgery. Contact us for more information or to make an appointment for laser gum surgery.