Skip to Content
A Resolution to Make for a Healthier Smile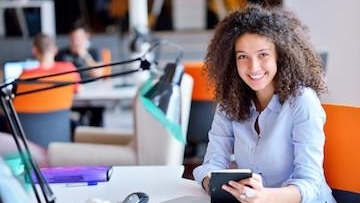 Let our team at Matthew J. Cavendish help you successfully overcome your fears about dental care this year. It's the number one resolution you can make to ensure your teeth and gums are healthy and your smile looks great!
Today, we're talking about why you might be afraid of dental treatment and how we can help you move beyond it in 2018!
Try to First Understand Your Fears
First, it's important to know why you're fearful or nervous about dental appointments. We're listing some of the most common reasons people avoid dentists as much as possible:
Are You Expecting a Lecture from Our Team?
While we understand this is a very real fear among new patients, let's set the record straight on this common cause of dental anxiety.
We won't ever lecture you about how long you've stayed away from the dentist's office or how bad your state of oral health. That's not what we're here for!
We're here to help turn things around for you so you can enjoy a happier, healthier life! We leave the lecturing up to parents and professors!
Are You Afraid of Pain?
Who looks forward to going to the dentist? Probably very few people! One of the main reasons for that is a fear of pain. But dentistry has come way too far to let pain stand in the way of a healthy mouth.
What might have been a painful procedure of the past has become faster, simpler, and more comfortable than ever before! From gentle numbing to oral sedation, you will soon discover that in our Phoenix dental office, you don't have to be afraid of painful treatment here!
Do You Struggle with Scary Memories of Past Dental Visits?
Some experiences are so traumatic that you can be haunted by those memories well into adulthood. It's a common reason so many people are afraid of going to the dentist.
But here, we work to earn your trust and help you see dental care in an entirely new way. From the moment you walk arrive, to the moment you leave, you'll feel relaxed and well cared for. We also have the kind of technology to make your treatment as comfortable as possible so painful dental treatments of the past won't repeat themselves!
Get Over Your Dental Fear This Year!
One of the worst parts of being at a dental appointment is feeling like an object on an assembly line. You're rushed from room to room, oftentimes never feeling heard or properly cared for.
At our dental office, you'll never feel rushed through your appointment. We know how you feel about being at a dentist's office, so that means we do all we can to make you feel welcome, relaxed and heard.
Our goal is to make sure your mouth is healthy and your smile is beautiful. And we understand that dental fear can stand in the way of those things. That's why when you put your trust into our team at Matthew J. Cavendish, your comfort matters!
We also know that feeling calm and cared for isn't just about a comfortable environment or friendly staff. It's also about giving you medication to help ease your nerves.
With oral sedation that you take before your appointment, you'll breeze through your dental treatment without fear, worry, or stress! This not only helps you get through your initial treatment, but it will help build your courage to maintain those critical routine cleanings each year to keep your oral health on track. We see many patients visit us for the first time who are incredibly anxious eventually come to a point where they don't need any type of sedation or comfort options at all!
Learn More About Oral Sedation!
Getting over your fears about dental care, just like anything else, has to begin with a better understanding of why you're so afraid. Once you've focused on the real cause of your fear, then you can face that cause and overcome it once and for all.
While that may sound intimidating, perhaps even impossible, you won't have to do it alone. Our team at Matthew J. Cavendish has the tools to help you move beyond your anxieties with oral sedation and our other comfort options. It's helpful to use medication, but you can also rely on longer appointment times, comfortable pillows, water, and even headphones to drown out the noise that makes you feel uneasy.
Whatever you need to feel relaxed, Dr. Cavendish and our warm staff will see to your comfort while you're visiting us!
Call our Phoenix, AZ dental office today at 602-835-1304 or fill out our online form to schedule an appointment.