Skip to Content
Getting a Dental Bridge? 3 Benefits You Can Expect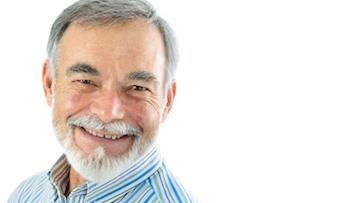 It's always a good idea to replace a missing tooth as soon as possible. You may find yourself smiling less because of the big gap in your smile and chewing comfortably can be a challenge.
Fortunately, you have several options to replace missing teeth in Phoenix. Dental bridges have helped many of our patients smile with confidence and chew comfortably again.
Why You Need to Replace Missing Teeth
If you don't replace a missing tooth, neighboring teeth gradually drift into the open space. This can result in crooked or crowded teeth, and now you have another problem to solve!
3 Benefits of Choosing a Dental Bridge
Replacing missing teeth is crucial if you want a healthier smile, but there are other benefits as well:
Your confidence will soar! It's a challenge to enjoy a high quality of life when you feel self-conscious because your teeth don't look healthy. But dental bridges in Phoenix, AZ will restore your beautiful smile and your desire to interact with others again.
You can go back to eating your favorite foods. Missing teeth can limit the types of foods you eat because chewing hurts. A dental bridge will restore function and let you return to eating all the foods you love.
You don't have to worry about how a missing tooth will impact your oral health. A bridge is a placeholder that prevents adjacent teeth from moving and leading to crooked or crowded teeth. Since a dental bridge takes the stress off of other healthy teeth, it also protects them from breaking down.
Take a Step Toward a Healthier Smile
There are many good reasons to replace missing teeth with dental bridges at our Phoenix dental office. If you have a missing tooth and need a solution, please call Matthew J. Cavendish, DDS to make an appointment.