Skip to Content
Choosing the Right Cosmetic Dental Procedure for Your Needs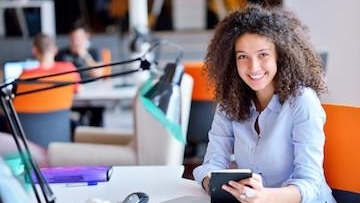 When you meet someone new, is your first reaction to hide your smile? Everyone wants to make great first impressions, but it's a challenge when you feel less than confident about your appearance.
If you are thinking about improving your smile and regaining your confidence, there's never been a better time! Your cosmetic dentist in Phoenix offers an array of aesthetic services; all meant to help you love your smile again.
Whatever flaws bother you, cosmetic dentistry provides a solution:
Spacing Issues, Size, or Shape Discrepancies
Are your teeth unevenly spaced, poorly proportioned, or slightly crooked? Porcelain veneers are tooth-shaped shells of ceramic that your cosmetic dentist bonds to the front surfaces of your teeth to conceal problems and leave you with a more symmetrical smile
Chipped or Broken Teeth
Cosmetic dental bonding uses tooth-colored filling material to correct minor flaws like chipped or broken teeth and is also an affordable alternative to porcelain veneers.
Stained or Discolored Teeth
There's nothing like a professional teeth whitening treatment to boost your spirits and the brightness of your smile. You can choose an in-office power whitening or customized take-home trays that you use at your convenience.
If you have just a few teeth that are severely stained or discolored and don't respond to whitening, porcelain veneers or dental bonding might be the best solution for you.
Crooked or Crowded Teeth
Tired of crooked teeth but don't want or need traditional braces? Today, adult orthodontic options like Invisalign clear aligners will straighten your smile with less inconvenience and in less time than metal and wire braces.
Call Dr. Cavendish to Get Started
Now that you understand more about the options available to you, you owe it to yourself to learn what's possible for your smile. Dr. Matthew J. Cavendish is a cosmetic dentist in Phoenix who has been transforming our patients' smiles for decades.
Please call today to arrange a commitment-free cosmetic dentistry consultation with Dr. Cavendish to get started.