Skip to Content
How to Help Kids With Dental Anxiety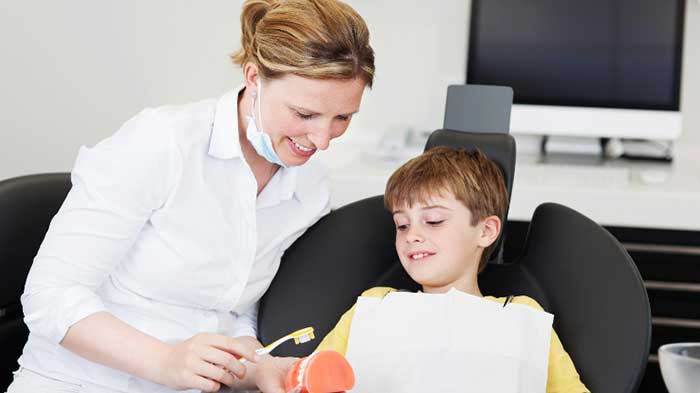 Although today's modern dentistry is painless and high-tech, many people still have anxiety about visiting the dentist. Not surprisingly, children are afraid of the dentist too, but parents can help their child by using a few key tips. Here's what you need to know if your child struggles with dental anxiety in Phoenix, AZ.
Parents' Roles in Childhood Dental Anxiety
Studies show that children whose parents suffer from dental anxiety are more anxious about visiting the dentist than other kids. This may be because they hear their parents talk or joke about their fears or see their parents avoiding the dentist because of their dental anxiety.
In general, the more positive you are about visiting the dentist, the fewer fearful thoughts your child will have about dental treatments. Start early with positive messages, from your child's first dental visit through adulthood. Talk to your child about sitting in the dentist's "big chair," watching movies while their teeth are cleaned, and the fact that you'll be close by.
You may also want to explore rewards for visiting the dentist, such as a lunch out together or time at the playground. Making dental visits a positive experience goes a long way in quelling fears about the unknown, pain, or being separated from you.
Preparation Is Key
While you may want to avoid mentioning a dental visit week in advance, most kids do respond better to planned activities than surprises. A few days before, let them know a dental visit is on the schedule and what they can expect.
You can also talk about the importance of oral health at home and how the dentist helps them stay healthy (just like their family doctor)!
Choose a Kid-Friendly Dentist
A family-oriented atmosphere where kids feel welcome helps them feel at ease. Dental offices that offer headphones, TV, music or a pillow to ease anxiety can reassure children that they're safe. Nitrous oxide can also help intensely anxious children relax.
If your child suffers from dental anxiety in Phoenix, AZ, we can help you with sedation! Call us today to schedule a dental appointment with Dr. Matthew Cavendish.