Skip to Content
How to Care for Your Dental Implant So It Can Last a Lifetime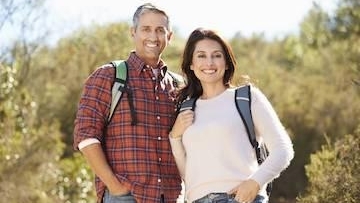 Getting a dental implant in Phoenix is an investment in your comfort, appearance, and long-term oral health. You can potentially enjoy the benefits of your implant for a lifetime if you care for it properly and take steps to maintain your healthy smile.
Ensure Excellent Gum Health
Maintaining your dental implant is similar to caring for your teeth, so you can continue to brush and floss as you usually do.
However, you do need to be proactive about maintaining healthy gums. Your implant gains its strength because it is rooted in dense bone in your jaw. Implants don't fail very often, but when they do, it's usually because untreated gum disease has attacked the bone and gum tissue that supports it.
Review Your Oral Hygiene Habits
You may be confident about your brushing and flossing skills, but it pays to check in with your dentist or hygienist periodically to be sure you're getting the most out of your efforts. You may have gotten a little too relaxed with your technique without realizing it, so ask your dental professional to help you review and relearn proper habits to keep your teeth healthy and disease-free.
Schedule Dental Visits Twice a Year
If you choose to get a dental implant, you must be committed to healthy eating habits, diligent oral hygiene, and visits to your dentist twice a year for preventive cleanings and exams.
Not only will your dental implants dentist check for any conditions that are developing, but you will get a thorough dental cleaning to prevent gum disease from damaging your implant.
Call Us to Arrange A Consultation
Dr. Matt Cavendish has advanced training and expertise in placing dental implants in Phoenix, AZ. If you would like to learn more and see if you are a candidate, please call our dental office to arrange a consultation.