Skip to Content
When Love for Your Smile Fades, Make Some Bonding Time!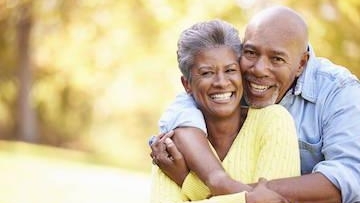 Love is supposed to be strong, lasting, and unbreakable. When it comes to love for our family, friends, and romantic partner, real love can be all of that. But our love for things, that's a different story.
Sometimes, for no reason, in particular, our love for things fade. You might love a band, a certain food, or a color, for example. But as you grow and mature, your interests and tastes change, and your 'love' for those things will probably fade over time. Sometimes, even your feelings about the way you look will change as your appearance changes. You probably felt better about your body, your face, and your smile when you were in your twenties. But now? Well, you might wish you could go back to those days when your appearance was relatively unaffected by time and age.
Guess what? In some ways, you can do just that! At Matthew J. Cavendish, DDS, if the beautiful, radiant smile you once had seems faded or worn, we offer a simple and effective cosmetic solution. It's called dental bonding, or tooth bonding, and it could be just the treatment you need when the love you used to have for your smile seems all but lost.
Call our Phoenix dental office today to schedule an appointment to see if your teeth could use a little bonding time to get that love for your smile back!
What Exactly is Tooth Bonding?
Some things about your smile are quite easy to improve upon. If you have straight teeth but are unhappy with their color, then a professional teeth whitening treatment from our office is the ideal solution. Or if you have a cavity, you get a tooth-colored dental filling. These are pretty common procedures that many people experience at one point in their lives, or at the very least, hear about from time to time.
But when it comes to minor damage to your teeth, you might not be as aware of all the options out there in cosmetic and restorative dentistry that can repair, restore, and beautify your smile to its original glory.
Tooth bonding is a relatively simple process that can do just that. When you come to our office for this procedure, we match a pliable, composite resin to the natural color of your teeth and then carefully etch enough of your tooth enamel so we can securely bond the resin to your damaged tooth. Once that's done, Dr. Cavendish, our highly trained dentist, will artfully shape and polish the resin to match your smile's overall appearance while covering any unsightly chips or cracks in your teeth.
What Are Some Advantages of Tooth Bonding?
When you undergo dental bonding in our Phoenix office, you end up with a flawless, brighter smile that can protect your teeth from further wear, remove stains, and boost your self-confidence.
But an improved appearance is only one of the benefits of tooth bonding. In covering your chipped or cracked teeth, you're helping to prevent any further damage to your teeth while also protecting yourself from oral health problems that can come from worsening cracks and chips such as infection, decay, or gum disease.
Since tooth bonding involves the careful, light etching of your tooth enamel, you probably think it would make for a pretty painful experience. But that's not the case at all! Your tooth enamel doesn't have any nerve endings so that you won't feel any pain during the procedure. The resin is quickly hardened using ultraviolet light and then is polished to perfection.
If, however, you have sensitive teeth, Dr. Cavendish can give you a local anesthetic to help prevent any pain or discomfort you might have. If you have any fears or concerns about this type of procedure, we encourage you to talk to us about it so we can help you feel at ease.
After this simple, effective, and virtually painless cosmetic treatment, you will see a dramatic improvement in the appearance of your teeth and will likely feel that love you once had for your smile starts to find its way back.
If you're ready to find out if your smile could benefit from a little bonding time at Matthew J. Cavendish, DDS, give us a call at 602-835-1304 or fill out our online form to schedule an appointment today!