Skip to Content
Is Now the Right Time for Cosmetic Dentistry?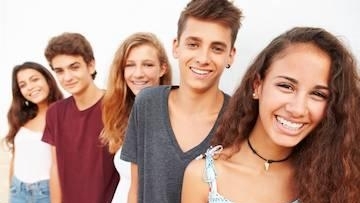 Timing is everything. This might be true, but it doesn't mean it's easy to accept.
It's tough to wait for the right time for something you really want. It's especially tough considering that we live in a world of instant gratification. With the advent of the smartphone, you literally have the world at your fingertips!
Why wait until the stores open to buy that dress you've had your eye on? And even then, why get in your car and drive there at all? You can just order it online anytime day or night, and it shows up at your door a few days later.
But there are some things best left for the right time, and cosmetic dentistry is one of them!
Maybe you've considered cosmetic dentistry, but you're wondering if it's right for you. At Matthew J. Cavendish, we have just the team of skilled dental professionals who can not only help you decide but who have the training and the experience to administer a variety of cosmetic procedures to beautify your smile.
You give our Phoenix dental office a call today to request a consultation with Dr. Cavendish, and find out if cosmetic dentistry is right for you. In the meantime, keep reading to learn more about the value of timing when it comes to perfecting your smile.
Teens Should Hold Off on Cosmetic Dentistry!
No matter our age, we all want to look good. You want an attractive smile that will allow you to carry yourself with confidence. Such a boost in self-esteem goes a long way on a personal, social, romantic, and professional level.
But there are a few reasons that cosmetic dentistry is less appropriate for teenagers, so we'll start there.
Wait for Those Wisdom Teeth…
There's a reason wisdom teeth were given that name. The implication is that these teeth come in after you've had a chance to age and mature as if you gain some wisdom in that process. While this may be just a generalization, the physical process of getting your wisdom teeth doesn't really change. Your other teeth can be moved around, so you'd be better suited to hold off on any cosmetic procedures once your wisdom teeth have had a chance to come in since they will likely change the position of your other teeth.
Wait for Those Adult Teeth to Settle…
On a similar note, your adult teeth are always moving. But they move and shift less as you age. So waiting for your adult teeth have had plenty of time to settle is a good idea when considering cosmetic dentistry. You wouldn't want to make changes to your teeth when those teeth are likely to change on their own over the next few years.
Wait for Those Priorities to Evolve…
From a mere number standpoint, your priorities will do quite a bit of shifting around from the ages of thirteen to nineteen. You go from worrying about fitting in at school to making tough decisions about academic and career plans beyond high school.
So it makes more sense to hold off on cosmetic dental work until you've had a chance to establish yourself. It's not necessarily a matter of maturity, but it's a matter of waiting until your life is more stable and you're able to manage different priorities into adulthood.
So When Is the Right Time for Cosmetic Dentistry?
What if you're well beyond your teen years and are considering enhancing your smile with cosmetic dentistry? Here are some reasons that now might be the right time to take the plunge!
When Your Adult Teeth Have Settled…
As we just mentioned, your teeth are pretty much always moving. It's just that as you reach adulthood, the shifting happens at a much slower rate than in your teens. Your teeth have had a chance to settle in more securely than when you're still growing yourself. It's more beneficial to consider treatments like veneers, tooth bonding, or professional teeth whitening now that the moving of your adult teeth has slowed quite a bit.
When You Can Afford It…
When you're a teenager, chances are you can't afford cosmetic dentistry on your own. And when you're a college-age young adult, you're still trying to establish yourself professionally. After you've had time to live on your own, pay your own bills, and are in control of your own finances, cosmetic dentistry becomes a more realistic and responsible option.
When It's Necessary…
No matter how old you are, you care about how you look. But when you're a teenager, you might be more concerned about what you look like in those prom and graduation pictures. As an adult, cosmetic dentistry becomes more about pursuing your personal and professional aspirations.
One of the exceptions to this could be someone in their teens or early twenties who has some sort of injury, for example, or whose teeth and gums have been damaged because of decay or gum disease. This would make cosmetic and restorative dentistry more necessary for oral health and for proper function, as well as appearance.
Now Is the Right Time to Schedule a Consultation!
If you feel like it's the right time for you to consider cosmetic dentistry, schedule a consult with Dr. Cavendish and our skilled team here in Phoenix, AZ!
Give us a call at 602-835-1304. You can also fill out our online form to schedule an appointment.