Skip to Content
Add a Straight Smile to Your Christmas List!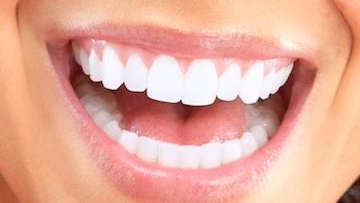 Before you finish wrapping this year's Christmas gifts, our team at Matthew J. Cavendish wants you to start thinking about next year's holiday wish list.
That's because we offer Invisalign in our Phoenix, AZ dental office for people who want a straighter smile faster!
Today, we're filling you in on this amazing orthodontic solution so that by this time next year, you could be flashing a straight, beautiful smile at all your holiday parties!
Invisalign: Get A Straight Smile by Next Christmas
Right now, it might be a little overwhelming to even think about next Christmas. In fact, you may not even be finished shopping, baking, or wrapping presents for this year!
But by starting your orthodontic treatment in our Phoenix, AZ dental office now, you could have a straight smile by this time next year with Invisalign!
Invisalign is a great way to correct crooked, overlapping, and overcrowded teeth. It also closes the gaps between your teeth, just like traditional braces would.
It's great for patients who are at an age that makes them ready for orthodontic treatment, but it's especially nice for adults who don't want a mouth full of metal for the next few Christmas seasons!
But we'll talk more about why in a minute. Let's take a look at the perks of using Invisalign to straighten your teeth.
Why Choose Invisalign?
We could go on and on about the advantages of Invisalign, but we'll just stick to the main benefits in today's blog!
First, let's make it clear that Invisalign works! It's an effective orthodontic solution if you want to straighten your teeth and don't have any major bite alignment issues.
Here are a few of the other advantages to this course of treatment!
It's Easy
If you were to go the traditional route with orthodontic treatment, you'd have to work in monthly maintenance appointments to have the wires tightened. This isn't exactly convenient or practical if you're an adult with a full-time job or school schedule.
Invisalign uses trays that you switch out every couple of weeks, which makes it the kind of treatment you can easily work into your schedule and lifestyle with little disruption.
It's Comfortable
Traditional braces aren't the most painful thing in the world, but let's face it, they're not the most comfortable either. At the start of your treatment, you have to get used to the sharp, poking edges of the wires. This can create sores on your lips and inside of your cheeks.
Once you get used to that, you then have to endure the soreness of monthly adjustments because of the pressure caused by tightening the wires.
Invisalign moves your teeth into proper alignment more gently as you switch to your new trays every couple of weeks. Also, the aligners are smooth plastic, so you don't have to deal with mouth sores.
It's Convenient
With traditional braces, daily oral hygiene becomes quite a chore. The brackets and wires catch more food particles while you eat, so you'd be dealing with more debris than you normally do when you brush and floss.
Along with that, the brackets and wires are more difficult to clean even without food being lodged throughout them. You have to use a special tool to get the floss behind the wires to clean between your teeth.
Brushing and flossing with Invisalign is much more convenient because you can remove the trays for meals and for your oral hygiene routine.
It's Clear
We saved the best for last! Because Invisalign uses clear aligners, it's almost impossible for people to notice you're wearing braces at all. You don't have to sacrifice your appearance for the next couple of years wearing metal braces.
Instead, you can live your life and straighten your smile discreetly with Invisalign.
Schedule Your Invisalign Consultation!
If you're like most people, you still have some last-minute items on your Christmas list to shop for. But that doesn't mean you can't get a jump start on next year's wish list!
This time next year, you could have a straight, beautiful smile thanks to Invisalign from Matthew J. Cavendish, DDS. With it's smooth, invisible aligners, your orthodontic treatment won't draw attention to itself or disrupt your lifestyle. It's an easier, faster way toward the smile you've always wanted!
A straight smile is more than just a cosmetic plus. When your teeth are aligned properly, it makes oral hygiene easier so you can keep your beautiful smile healthy!
We're excited to help you get ahead of next year's Christmas shopping with an Invisalign consultation! Call our Phoenix, AZ dental office today at 602-835-1304 or fill out our online form to schedule an appointment.