Skip to Content
A Dentist Who Feels Your Happiness Is the Best Reward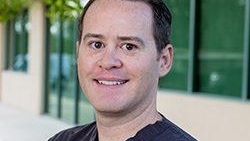 For your best oral health, it's important to find a dentist who truly cares about you and makes you feel valued.
That's Dr. Cavendish right here in Phoenix, AZ. Now, our team could brag on Dr. Cavendish all day, but we'll just let you judge for yourself if he's the kind of dentist you've been looking for.
Here he is talking about what he finds most rewarding about providing high-quality dental care to the great people of Phoenix. You might be surprised what it is…
For a dentist who puts your happiness and health first, call Matthew J. Cavendish, DDS at 602-835-1304 or fill out our online form to schedule an appointment.