Skip to Content
Cleanings & Exams in Phoenix, AZ
Cleanings & Exams in Scottsdale, AZ
The fastest way to achieve great oral health is with preventive cleanings and exams that keep you a step ahead of problems.
Taking care of your dental health is a team effort. You need to brush, floss, and be careful about how you treat your teeth and gums.
But the team here at our office is ready to do our part as well. That's why dental cleanings and dental exams in Phoenix, AZ are a regular part of general dentistry treatments here.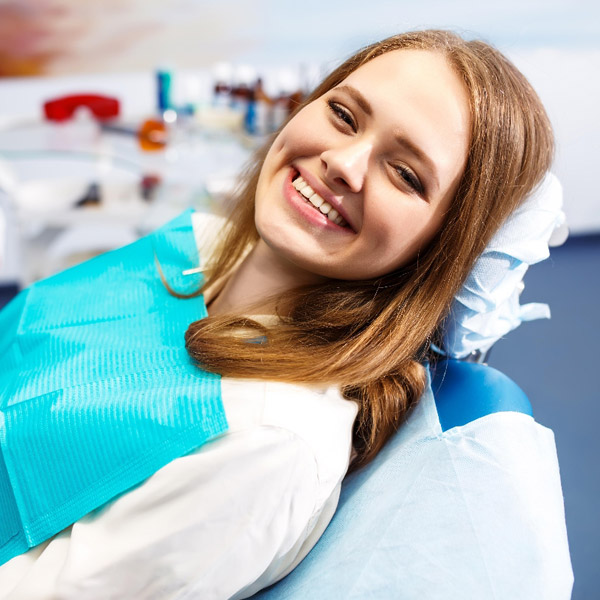 Six-Month Dental Cleanings
Everyone needs to brush and floss regularly. That's because you need to get rid of food particles left behind when you eat and drink. The bacteria behind periodontal disease and cavities use those particles to grow and spread.
You can also help stop plaque and tartar; however, only dental professionals have the training and special tools necessary to keep your teeth truly clean for dental cleanings.
These visits are for more than just keeping your teeth clean. Dr. Matthew Cavendish will examine your teeth, gums, and mouth for any problems. The earlier we catch problems like oral cancer, cavities, and periodontal disease, the more successful (and affordable) treatments will be. It's just like going to your family physician. You go, not because there's a problem, but because you want to make sure any problems that do occur are caught early.
Purpose of Dental Exams
Every dental exam can be different since everyone's mouth is different. That said, there are a few things that almost always happen.
You will have digital x-rays taken to spot any signs of cavities, periodontal disease, bone loss, or tooth pulp inflammation. We can use an intraoral camera to get detailed images of your teeth and gums. Our DIAGNOdent system uses a specialized laser to detect cavities too small to be seen by the naked eye. You will also be screened for oral cancer.
Your First Dental Appointment
First, for your first appointment, you will need to make sure your paperwork is in order, such as current address, any insurance changes, and so on. If this is your first visit to Dr. Matthew Cavendish, you can download all our new patient forms right here on our website and complete them at home at your convenience.
Once the paperwork is done, you'll meet with a dental hygienist who will thoroughly clean your teeth and go over any problems or important issues. Dr. Cavendish will examine your teeth and share the results with you. Finally, the two of you will work together to decide what needs to be done next.
Protect Teeth with Dental Sealants
Your teeth have plenty of grooves and nooks where food and bacteria can be found. A dental sealant is a tooth-colored material placed on the biting surface of your teeth. It fills in and smooths out those trouble spots. With the barrier that sealants provide, bacteria have fewer places to hide. They also make it easier to keep your teeth clean by getting rid of the places where food gets trapped.
To learn more about dental cleanings and dental exams at our Phoenix dental office, conveniently located for Scottsdale patients or to schedule your next appointment with Dr. Matthew Cavendish, call today at 602-835-1304 or fill out our online form.