Skip to Content
Keep Your Holiday Smile on the 'Nice' List!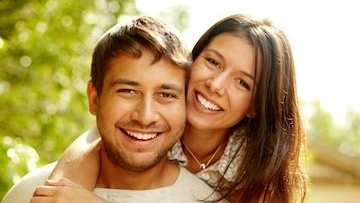 Happy Holidays, from all of us at Matthew J. Cavendish, DDS! We hope the season has gotten off to a great start for you and your family!
Before we get too far into the festive season, our team wants to make sure you know how to keep your healthy, beautiful smile on the 'nice' list this year. That's why we're giving you some tips for getting your teeth and gums through the holidays without risking your oral health.
Ways To Keep Your Smile on the 'Nice' List!
Follow these helpful tips if you want to make sure your holiday smile stays on the 'nice' list this year!
Protect Your Teeth Between Brushings
You'll no doubt be consuming more sugar over the next few weeks than you do throughout the rest of the year. It's definitely a time to relax, enjoy yourself, and indulge your sweet tooth. But how do you protect yourself from dental problems like cavities and gum disease?
First, commit to good oral hygiene habits. You already know that you should floss at least once each day and brush twice for two minutes each time. You also know, however, that the hustle and bustle of the holiday season can make it easy to forget parts of your normal routine.
As long as your toothbrush and dental floss are kept out in the open to serve as a reminder, you will make it easier for yourself to stay committed to these best practices.
You can also give your teeth a little extra help. Carry dental flossers in your purse, pocket, or your car so you can take a minute to clean between your teeth throughout the day. You can also rinse your mouth with water after you've eaten dessert or candy to give your teeth some added protection against erosion caused by harmful plaque acids.
Protect Your Teeth From Holiday Treats
We talked to you in November about how to protect your smile while indulging in the delicious delights of the season. Christmastime requires the same vigilance.
You're going to be tempted with all kinds of holiday treats at every turn. It'd be one thing if this were true for just a day or two. But actually, the holidays stretch over a span of weeks because of the various parties, family gatherings, and New Year's celebrations.
That's why it's important to keep in mind how much sugar you're taking in over the next few weeks and which treats to stay away from.
For example, candy and desserts that contain sticky substances like marshmallow, caramel, and toffee chips can put you at a higher risk for cavities and gum disease. That's because anything sticky will do exactly what their description suggests: it will 'stick' to your teeth. It makes it even more challenging to keep your teeth clean.
To keep your mouth healthy and cavity-free, it's probably best to stay away from treats like this. But if you can't resist, be sure to rinse your mouth with water in between brushing and flossing.
Protect Your Teeth from Wear and Tear
Giving and receiving gifts is part of what makes the holidays so special. It's especially fun when you have young children around who remind us how magical a time Christmas can be.
But in all that excitement of tearing open the presents, it can be tempting to use your teeth as tools. Although your teeth are strong, they're meant for tearing and chewing food, not ripping off price tags and twisty ties.
To protect your teeth from damage, remember to use them for eating and reserve the package opening to scissors and other appropriate tools.
Schedule Your Next Appointment!
You try hard all year to be good. Your daily brushing and flossing, along with good nutrition, is a big part of keeping your teeth and gums healthy. But despite all your efforts to keep your smile on the nice list, the holidays have a way of demanding a little more from you.
Our team at Matthew J. Cavendish, DDS hopes you found today's blog helpful! We want to do all we can to make sure you have a healthy, beautiful smile. That means seeing you for regular dental cleanings and exams at least twice each year.
It also means keeping the lines of communication open so that when you visit our Phoenix, AZ dental office, you know all the options available to you. From nutritional counseling, to dry mouth or gum disease treatment, we're dedicated to getting your smile on the nice list and keeping it there all throughout the year!
Call Matthew J. Cavendish, DDS at 602-835-1304 or fill out our online form to schedule an appointment.