Skip to Content
How to Prepare for Your Oral Surgery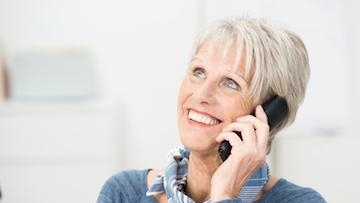 Trust your oral surgery to our highly trained team of professionals at our Phoenix, AZ dental office. Our experienced dentist, Dr. Cavendish, has the knowledge and skill to give you the proper care you deserve.
Our Phoenix dental office houses the latest in state-of-the-art dental technology that allows us to administer a variety of treatments to serve your needs. Give us a call today at 602-835-1304 or fill out our online form to schedule an appointment with Dr. Cavendish. Let us see how we can help restore your smile back to optimum health and beauty.
Reasons To Have Oral Surgery
We try to do everything we can to save your natural teeth. In many cases, our restorative dentistry procedures such as root canals and dental crowns are enough to help us accomplish that. Sometimes, however, a tooth is too damaged, or too much of your pulp has been infected to save it.
Often, the need for oral surgery of some kind is signaled by pain or discomfort around a specific tooth or in your general jawline area. It could be an indication of an infected, impacted or abscessed tooth. In these cases, it's possible that tooth extraction and replacement may be necessary.
One of the best tooth replacement options in dentistry today is a dental implant. Dr. Cavendish is just the highly skilled specialist you need for this procedure. He places an implant where your natural tooth used to be, and your jawbone will bond to the implant much in the same way your roots already do. The implant is then covered and protected that same day by a temporary crown until your permanent one is ready.
If a thorough examination with Dr. Cavendish reveals that you have too much bone deterioration to support a dental implant, there are options available to you! A bone graft or a ridge augmentation are ways to place healthy bone tissue and to encourage healthy bone growth where you need it most.
In the case of wisdom teeth, we can help with any necessary extractions in cases of emergencies. Otherwise, we will refer you to a caring, skilled specialist if you require wisdom teeth removal.
Whatever your particular reason for needing oral surgery, you're in very capable hands with Dr. Cavendish and our team of caring professionals.
What To Do Before Your Oral Surgery
Talk To Dr. Cavendish
Dr. Cavendish will discuss your treatment plan thoroughly. Be sure to come prepared with any questions or concerns you may have. We want you to understand what will happen during your procedure and why it's necessary for your oral health and your smile.
Ask About Our Sedation Options
If you have dental anxiety, please talk to Dr. Cavendish about our oral sedation. You can take a pill before your procedure that will help you feel completely relaxed all throughout the process. Our caring staff wants to make sure your experience in our office is as comfortable as possible. We encourage you to talk to us about your fears. We will do all we can to ease your mind.
Make Sure You Understand Pre-Op Instructions
Depending on your oral surgery, you might have to fast for up to 24 hours beforehand. You also should arrange for someone to bring you to and from your scheduled procedure because of the sedation and anesthetic. Talk to us about what your surgery will require.
The Recovery Process
Avoid scheduling any pressing engagements in the days after surgery to make sure you have plenty of time to heal.
Take your prescribed medications as directed.
Follow Dr. Cavendish's special instructions for eating and for properly cleaning your mouth in the days following your surgery.
Call our office with any questions you may have during the recovery process. Your oral health is our top priority, and we want to do all we can to make sure you're healing properly.
Give us a call today at 602-835-1304 or fill out our online form to schedule an appointment with Dr. Cavendish. We are here and ready to help you!