Skip to Content
Cosmetic Dentistry for Scary Smile Problems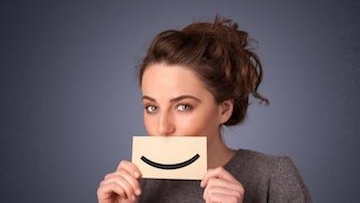 Coming up with creative Halloween costumes this time of year can be just as fun for us adults as it is for kids! Do you dress up as your favorite superhero? Maybe a character from history or your favorite fairy tale?
You're never too old to have a little fun playing dress-up! In fact, you don't have to limit your imagination to just costumes this Halloween. You can dress up your smile with cosmetic dentistry at Matthew J. Cavendish, DDS!
When you have imperfections of your teeth that scare you away from social interactions, it's time to consider a cosmetic solution. You're sure to find it in our Phoenix dental office! We offer a variety of treatments that can give you a beautiful smile you don't have to remove after the Halloween festivities have ended. You can enjoy it all year long.
An even better part is that you don't even have to use your imagination. Save that for your Halloween costume creative process. Today's blog is showing you a few of the ways cosmetic dentistry can solve your scary smile problems.
Remove Scary Stains with Teeth Whitening!
The most requested cosmetic treatment in dental offices across the country is professional teeth whitening. That should tell you just how common it is for your teeth to become discolored as time goes on.
Teeth take on stains from dark pigments in your food and drinks, for example. From morning coffee to that evening glass of red wine, your teeth are under attack nearly all day long year after year. Even healthy food like blueberries can darken your pearly whites!
Tobacco use, age, genetics, and health conditions also play a role in the color of your teeth. If the time has made your smile look dingy and dull, it's time to remove those scary stains with professional teeth whitening in our Phoenix dental office!
Our laser whitening system can dramatically improve your smile in as little as one visit. That's fast enough to have a radiant, glowing white smile in time for your Halloween party!
Repair Damage That Haunts Your Smile With Veneers!
Maybe your teeth have been damaged from decay, injury, or normal wear and tear. Bumps, dents, chips, breaks, or gaps can all haunt your smile if you let them go untreated.
Veneers can repair all of those scary smile issues for a smile as stunning as a celebrity from your favorite horror film! With careful filing of your enamel, Dr. Cavendish can bond wafer-thin dental veneers to your tooth and shape it to perfection for a white, flawless smile you can enjoy for many Halloween celebrations to come!
Skip The Tricks And Treat Yourself To A Smile Makeover!
If you have the kind of dental problems that require multiple procedures, it can feel overwhelming, intimidating, and even downright scary!
But with Dr. Cavendish and our talented cosmetic team, we can help you design a customized treatment plan to completely transform your smile with a total makeover. It's a series of cosmetic and restorative procedures necessary to repair and beautify your teeth and gums for a radiant smile you'll love.
Just like creating the perfect Halloween costume, we can talk to you about what the dream smile of your imagination would look like and then determine the course of treatment to make it a reality.
Dress Up Your Smile This Halloween!
With Halloween fast approaching, you're busy tying up loose ends for your fall party and gathering the last bit of props, makeup, and materials to create that perfect costume. Why not skip the scary mask this year to cover up your smile flaws and try cosmetic dentistry?
At Matthew J. Cavendish, we want you to fall in love with your smile, one that will help you feel fearless and beautiful. Most importantly, we can provide the kind of high-quality work that'll allow you to enjoy it for years and years to come, no matter the season!
Solve those scary smile problems with cosmetic dentistry at Matthew J. Cavendish, DDS in Phoenix, AZ! Call us today at 602-835-1304 or fill out our online form to schedule an appointment.