Skip to Content
4 Things You Don't Have to Worry About with Invisalign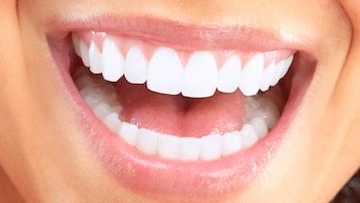 It's been quite a long time since you walked across the stage to accept your high school diploma. In a lot of ways, you're glad those days are past you. Being an adult certainly has its perks!
But there are things you probably miss, like the opportunity to wear braces when you had the chance.
You could've gotten it out of the way while all your peers were going through it, too.
Things are different now, but a straight smile is still something you long to have.
Good news, then!
Our team at Matthew J. Cavendish, DDS can offer you an alternative for correcting crooked teeth and unsightly gaps.
You can choose Invisalign clear aligner therapy and enjoy a lovely, straight smile in no time and with much less hassle!
4 Things You Don't Have to Worry About with Invisalign
When you're close to making a decision about pursuing orthodontic treatment, you may have a lot of lingering questions that just can't wait for your initial consultation with Dr. Cavendish.
We get it! It's stressful and exciting at the same time.
To ease your mind while you wait to visit our Phoenix dental office, we'll give you four main concerns patients have upon first exploring the Invisalign option and explain why they really aren't anything to worry about!
Don't Worry About Appearance
Your main concern about getting orthodontics at this age is how it will affect your appearance.
You're worried that it will hinder you professionally by making you look too young or inexperienced, perhaps.
You may also worry about how it might affect your confidence, and consequently, your social or romantic life.
Our clear aligner alternative isn't the kind of treatment that people will notice, at least not easily! Unless you point it out, chances are people won't even realize you're wearing the aligners at all.
Don't Worry About Comfort
When you think back to middle or high school, you remember how your friends would complain about the pain in their mouth after just having their wires tightened. So naturally, you're worried that orthodontic treatment might be too uncomfortable to make it worth it.
Invisalign uses gentle pressure to move your teeth, not wires. That means every two weeks, you transition to a new tray where the pressure isn't nearly as intense.
The trays are also made of plastic, so you don't have to put any goopy wax on your braces to keep the sharp edges from poking and cutting the inside of your mouth.
Don't Worry About Limitations
You've either worn braces, or you know someone who once did. That means you're probably worried about all the foods you can't eat, getting bits of food tangled up in your brackets and wires, and the extra effort you'll need to put in when it comes to brushing and flossing.
Since our clear aligners are removable, you don't have to stress about your treatment impeding your diet or your daily oral care.
Don't Worry About Results
You worry about whether or not Invisalign will actually straighten your teeth as well and ordinary braces.
That makes sense, especially when you think about how much faster and more comfortable an option it is.
But we're here to tell you, there's no need to worry about lackluster results!
Aligner therapy can straighten your teeth just as effectively as metal braces, despite only wearing the trays for a fraction of the time with minimal shifting pressure and discomfort.
Schedule A Consultation
We understand that choosing whether or not to get braces can be a stressful decision for adults. It's not as if you have the comfort of company. Most of your friends throughout your teens got braces out of the way.
Maybe you even wore braces as a teen but are unhappy with how your teeth have shifted over the years.
Regardless, you're an adult who has unique concerns about orthodontic treatment at this stage in your life.
It's perfectly understandable to worry about the things we've mentioned in today's blog, but we hope we've given you enough information to start casting those worries aside and pick up the phone!
Stop worrying about the limitations of metal braces, and start embracing a better alternative in Phoenix, AZ! Call Matthew J. Cavendish, DDS at 602-835-1304 or fill out our online form to schedule a consultation.