Skip to Content
3 Things to Look for When Searching for a New Dentist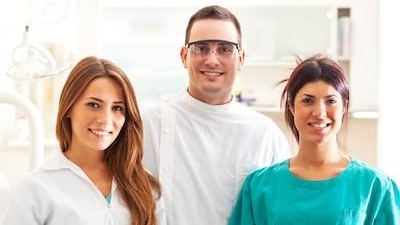 Are you looking for a new dentist? One of your priorities should be to find a dental practice that can meet your family's ever-changing oral health needs. A convenient location is essential, as are convenient hours, emergency availability, and flexible financing options.
But what other qualities should you look for? When interviewing a prospective dentist in Scottsdale, AZ, remember that this is someone you should feel comfortable turning to any time you have a problem. Even the most educated and well-meaning dentist won't be of much help to you if you don't trust them with your concerns.
When considering or interviewing potential dentists for your family, here are a few things to look for:
Patience and Understanding
Pay attention during your interview with a prospective dentist; is he or she focused on you and your questions, or do they seem distracted by a busy schedule? Your oral health care is personal, and you deserve an attentive professional who puts your needs first.
Golden-Rule Service
A great dental practice will help make your appointments easier by putting themselves in your place and making your comfort a priority. When you're confident that you will be treated with empathy and concern for your needs, you're on your way to finding a great dentist.
Ethical Treatment
A significant benefit to building a trusting relationship with your dentist is that you don't have to question whether or not a particular procedure is necessary or appropriate. You should feel comfortable enough to ask what and why questions and expect a straight answer.
Please Call to Arrange an Appointment to Meet Us
At the dental office of Matthew J. Cavendish, DDS, we are committed to treating our patients with kindness, respect, and genuine concern for their needs. If you're looking for a dentist in Scottsdale, we hope you'll call us. Our helpful dental team looks forward to speaking with you and arranging a dental appointment so you can get to know Dr. Cavendish.