Skip to Content
Mini Dental Implants Save Your Smile & So Much More!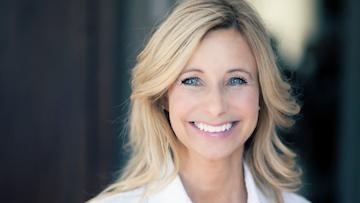 Even one lost tooth can impact your life.
You might start chewing on one side to avoid pain and discomfort.
Depending on where that large, empty space is in your mouth, you might start hiding your smile or avoiding social situations out of fear or embarrassment.
That's just with one missing tooth!
Several lost teeth are even more life-changing.
But at Matthew J. Cavendish, DDS, you can turn it around, eat comfortably, and smile with confidence again thanks to our mini dental implants!
Today, we're filling you in on the latest innovation in teeth replacement options for patients who were about to give up hope for loving their smiles again.
Here's more about what you can save with mini implants in our Phoenix, AZ dental office!
What You Save With Mini Dental Implants!
Traditional dental implants were designed to give patients a better replacement option that would restore oral health far more significantly than methods of the past.
That's thanks to how they work.
They're placed inside your jaw where your tooth root used to be, and the titanium implant will eventually bond with your jawbone. You don't get that with restorations or dentures that simply sit on top of that empty space.
An implant is then capped off with a natural-looking dental crown that looks and works like a real tooth.
But the downside for many patients is that standard implants can only be placed successfully when you have enough healthy bone and gum tissue to support it. If you've waited too long, your bone can deteriorate and your gums recede.
Save Your Smile!
Mini implants are smaller, so you don't have to let bone resorption or gum recession keep you from having a strong bite and lasting oral health. With this option, your jaw fuses with the implant, which behaves like your new tooth root. As time goes on, your bones and gums become stronger and healthier because you keep stimulating them with every bite you take as each day passes.
Save Time & Hassle!
One of the greatest benefits of mini implants is that they've opened up your options in tooth replacement.
If you've waited a little too long to replace missing teeth, you might not have enough healthy jawbone and gum tissue that traditional implants require for successful placement and a strong foundation.
Choosing the smaller implants allows you the benefit of their strength and durability you don't get with standard dentures, for example.
All of this saves you time and hassle because you won't have to drive back and forth to various appointments, take more time off work, or deal with the scheduling challenges of that kind of treatment plan.
These smaller implants also make healing faster and easier, so again, you're saving all that time and trouble with a shorter recovery.
Save Money!
It's not so much the price tag comparison of standard versus mini-implants where you see the money saved.
It's also in the process. What we mean is that with mini dental implants, you cut costs of extra preparatory procedures such as sinus lifts or bone grafts. You also avoid the multiple visits to our Phoenix, AZ dental office since you may not need a series of procedures like you may have otherwise gone the traditional route.
Overall, mini implants are more affordable, but the actual cost will vary from patient to patient. It's determined by what your particular dental needs and smile goals are.
Dr. Cavendish can work with you on the payment option that will work best for you and your budget.
Learn More About Mini Implants!
Choosing your tooth replacement method is an important decision.
But it's not one you have to make on your own.
Dr. Cavendish and our team have the training, experience, and technology to make sure you get the most accurate oral health assessment so you're comfortable and confident with the choice you make.
To learn more about our mini implants, call our Phoenix, AZ dental office today at 602-835-1304 or fill out our online form to schedule an appointment.