Skip to Content
Pain-Free Root Canals in Phoenix (Video)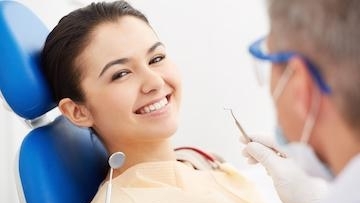 Today's video blog comes to you from Annabel, one of our patients who were surprised to find out her Phoenix dentist also performed root canals.
Listen to her tell about her experience with a pain-free root canal, starting with the time she first mentioned to our own Dr. Cavendish about an issue she'd been having with her teeth.
You'll love what Dr. Cavendish said to Annabel when she asked, "You do root canals?!"
When your oral health is in trouble, don't you want a dentist who can do it all? Trust Dr. Cavendish and our team here in Phoenix, AZ! Call us at 602-835-1304 or fill out our online form to schedule an appointment.