Skip to Content
Enjoy Thanksgiving with Dental Implants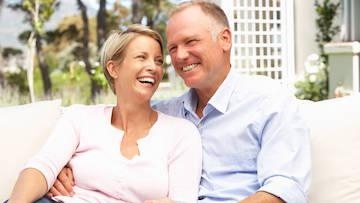 Are you looking forward to Thanksgiving dinner as much as we are?
If you're not, then perhaps you either dread slaving away all afternoon in a hot kitchen or you're nervous and deflated about spending another holiday with missing teeth.
Our team at Matthew J. Cavendish wants to help you! While we can't really do much in the way of your dinner preparations, we can certainly help you find a strong and lasting tooth replacement solution!
In our Phoenix, AZ dental office, we're committed to your oral health, and that means helping to restore your smile so you can enjoy a higher quality of life. We can do that with dental implants.
Dr. Cavendish and our experienced team know how hard it is to have peace of mind when it comes to eating and socializing. That's why we hope to inspire you to consider dental implants and how they could help you enjoy a better holiday season all it has to offer.
Dental Implants Strengthen Your Bite
Eating is necessary, and thank goodness, it's also a pleasant experience. But missing teeth can turn eating into a chore. It's even worse during the holidays because, naturally, food is such a big part of what makes holidays so fun!
If you have loose or missing teeth, chewing becomes difficult and uncomfortable. Along with that, it takes an emotional toll because you have to pass up all your favorite foods while watching those around you enjoy anything they want.
You can eat the foods you love comfortably and confidently thanks to the stability and strength of dental implants. Placed in your jaw, they fuse with your bone so you can maintain a very comparable bite force as you get with natural teeth.
Dental Implants Improve Your Smile
An obvious setback that comes with tooth loss is an unsightly, embarrassing smile. A holiday like Thanksgiving only intensifies this problem.
That's because it's a time for capturing photos with family and friends. Unless you want to spend your holidays hiding in the guest room or pretending to take an endless stream of important phony phone calls just to avoid cameras, you need to feel good about your smile.
Dental implants can give you a natural-looking smile that's complete. Because implants are capped with lifelike restorations, your replacement teeth will blend in nicely to match the rest of your smile.
You can pose for family photos without insecurity and embarrassment thanks to dental implants!
Dental Implants Boost Your Confidence
Overall, you want to feel good about how you look. The holidays are certainly no time to feel inhibited or deflated because of your appearance. It's not the time to feel like you can't be yourself, especially since you're surrounded by people you know and love.
Dental implants can help you feel comfortable and confident about your appearance. You can put all those negative feelings aside and focus on spending quality time with loved ones. What's more, is that you can be introduced to new people without worrying about what they'll think about the large gaps in your smile.
Implants help you let go of those worries you always carry with you about being judged because of the state of your oral health. You won't have to deal with that nagging sense that everyone's staring at your mouth and wondering why you're so lazy about taking care of your teeth.
These are unfair assumptions, to be sure, but it's all you can think about when you've suffered from tooth loss and feel hopeless and insecure about your smile!
Learn More About Dental Implants!
Thanksgiving and the weeks that follow should be embraced and enjoyed. You should be surrounded by people you love and filled with gratitude for all of life's blessings.
But in order to make yourself feel like celebrating, you need to decide once and for all that your holidays won't continue to be tainted by anxiety and shame about the state of your oral health.
Missing teeth don't have to be the center of your attention this holiday season. Not when you have our team at Matthew J. Cavendish, DDS! We can help you find out if dental implants are the right tooth replacement for you!
Call our Phoenix, AZ dental office today at 602-835-1304 or fill out our online form to schedule your next appointment.