Skip to Content
Crooked Teeth? Try the Invisalign Solution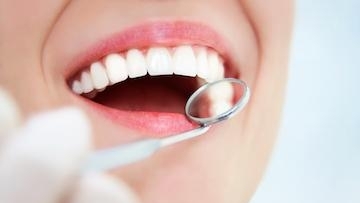 Adults who are seeking an orthodontic solution for their crooked teeth often will dismiss the option of traditional metal wires and brackets. We can understand why. Although these are great for patients who have bigger problems with proper bite alignment, not everyone requires that same kind of treatment. So if you have only minor issues with your bite or none at all and just want to focus on correcting your crooked teeth, Matthew J. Cavendish, DDS PLLC offers an alternative!
In our Phoenix dental office, we offer Invisalign, which is a series of plastic trays that gently move your teeth to their beautifully straight position. You can have the straight smile you've always wanted without the hassle and discomfort of traditional metal braces.
If you'd like to know if Invisalign is a viable option for you, we encourage you to set up an appointment with us. Dr. Cavendish can give you a thorough examination to see if this orthodontic treatment could be the right solution for you. Let's take a closer look at what makes Invisalign a leader in adult orthodontics!
Comfortable, Painless Orthodontic Treatment
It's unsettling for anyone to imagine the pain that sometimes comes along with traditional braces. When wearing metal wires and brackets, you have to often deal with hard, sharp edges of the metal poking and scratching at the soft tissues inside your mouth. You also need to consider the dull, aching pain you might experience once a month after having your braces tightened. With Invisalign, none of those unpleasantries is an issue.
The trays used with Invisalign are actually smooth, plastic aligners. So you don't have to deal with painful, jagged edges against the inside of your cheeks and lips. The Invisalign trays are much more comfortable. Another benefit of this orthodontic treatment, as opposed to traditional braces, is that you don't have to get them tightened. Instead, you switch to a new tray every couple of weeks that work to shift your teeth into the right position gently. It's pressure, but it's far milder than metal braces.
Discreet Orthodontic Treatment
The plastic material of the Invisalign trays is also clear, which means that you're receiving orthodontic treatment in a much more discreet way than traditional braces. This is especially nice for adults. You don't want to look like a teenager with a mouth full of metal at your next board meeting. Or perhaps if you're a college student, you don't want to be several years behind all of your friends who wore braces in high school already. Your reputation and lifestyle are important, and Invisalign allows you to get the straighter teeth you want without that kind of embarrassing disruption to your life.
Fast, High-Quality Convenience
Along with comfort and appearance, Invisalign offers a couple more advantages to traditional braces. For one thing, the trays are removable. This means you can take them out when you eat and when you brush and floss your teeth, both options that make oral hygiene and social settings are easier and more enjoyable. No more worrying about how to get tiny food particles out of your metal brackets and wires after a meal!
But that does certainly bring with it a certain responsibility to follow your dentist's instructions for proper wear. If you're not disciplined enough to keep them in for about 22 hours a day, Invisalign will not work properly. That's another reason adults tend to see successful results because they understand the consequences of not sticking to the requirements of the treatment.
Another advantage of Invisalign is the convenience and the duration of treatment. They sort of go hand in hand. Typically, traditional braces take about two to three years. Invisalign, if worn properly, can take as little as twelve months, so not only do you get great results in less time, you also don't have to deal with frequent appointments to have them tightened. So you have less time away from work. That's a win-win!
Schedule an Appointment with Matthew J. Cavendish, DDS PLLC
The only way to know for sure if Invisalign is right for you is to make an appointment at our Phoenix dental office. Dr. Cavendish and our highly skilled team can help you decide if this quick, convenient, comfortable orthodontic solution is the one you've been waiting for!
Call us at 602-835-1304 or fill out our online form to schedule an appointment today!